Total AUM by Location
$14.7B
$2.5B

British Columbia

$2.2B

Alberta/Prairies

$8.5B

Ontario

$1.2B

Quebec

$0.3B

Atlantic Canada
Total AUM by Asset Class
$14.7B
$5.9B

Office

$3.1B

Industrial

$3.5B

Residential

$1.3B

Retail

$0.9B

Other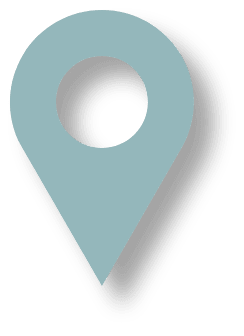 A Decade's Worth of Performance
GWLRA was created to produce strong, dependable returns for our clients. Guided by an unsurpassed understanding of our markets and backed by industry-leading research, we've done just that for the last decade.
Creating value. Successfully realigning our portfolio.
In 2016, we helped our client, British Columbia Investment Management Corporation (BCI), launch its own real estate company, based in significant measure upon an operations and asset foundation built by GWLRA.
Expanding our geographic footprint
Our portfolio grew in terms of Assets Under Management and through the acquisitions of Denver-based EverWest Real Estate Partners and Boston-headquartered Guggenheim Real Estate LLC, providing access to U.S. opportunities to help our clients achieve their investment objectives.
Refreshing our brand
In 2019, we refreshed our corporate brand – which included aligning residential assets under GWL Realty Advisors Residential – to provide GWLRA with a foundation for ongoing success.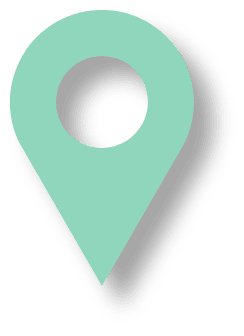 Ten years of Investing to Deliver Long-Term Sustainable Growth
For GWLRA's teams, the last 10 years – emerging from the global financial crisis at one end and confronting the challenge of COVID-19 at the other – highlight the resilience of our entire organization.
Disciplined and data-driven
Completed close to 200 transactions, totalling almost $9B over 10 years, rooted in disciplined, research- and data-driven investment decisions aligned to client-specific strategies and objectives.
Delivering returns
Leveraging our strong investment management and operating platforms, we were able to generate $7.2B in income returns and $4.8B in capital returns, an impressive 8.2% average annual return to our clients over 10 years.
$12B
in Investment Returns
Attractive properties deliver dependable occupancy
Across our portfolio, we've maintained an annual average occupancy rate of over 95%, a testament to superior market insight, strategic capital investment and superior tenant service.
Reading the market for solid returns
Our diverse operating platform is integral to executing our investment strategy. With GWLRA's national scale and "boots on the ground" in every major Canadian market, we have a first-hand view of fundamentals and local cycles. Our unrivalled perspective supports the Investments team's quick and effective response to capitalize on emerging trends. This approach drove several initiatives over the past 10 years.
Award-winning properties and results
Over the last 10 years, GWLRA has been honoured with many awards: some for property and service excellence, and others for contributions to the community. All of them recognize the hard work of our people. Notable awards for the commercial portfolio include various regional awards from BOMA and NAIOP. The residential portfolio has received awards from WEBCON and FRPO.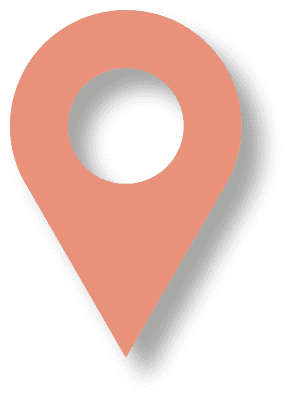 Developments That Put Us on the Map
In the last 10 years, our development projects have grown in scale and complexity. Development allows us to tailor projects to align perfectly with our client investment objectives, to build what is either unavailable or highly competitively priced.
Development delivers value
Since 2010, development has played an increasingly active and strategic role in creating value for GWLRA and our clients. Over $3B in development projects have been completed in the last decade, with another $1B currently under construction and a further $1B in the pre-development and planning stages.
$3B+
in Development Projects Completed Since 2010
12

Industrial

10

Office

10

Multi-residential

3

Hotel
Number of projects by asset class
We have participated, as a leader or partner, in forward-looking developments that incorporate leading design and quality across a range of desirable asset classes.
Building our communities
Development projects help create stronger ties to our communities, as they are a source of good jobs across a wide range of skill sets. Through development projects in the last 10 years, GWLRA has produced over $1B in value, created 35,000 jobs, both direct and indirect, and generated $3.4B in demand for goods and services.
$3.4B
in Demand for Goods and Services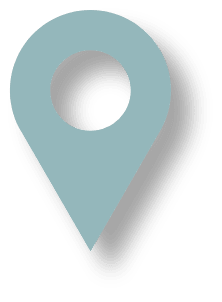 Discover some of the outstanding developments that drive value for our clients and set GWLRA apart as a leading Canadian institutional developer. Learn more about our properties below: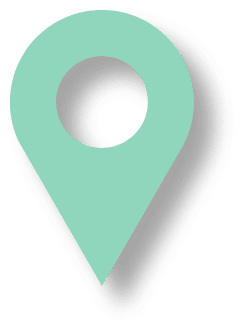 GWLRA was among the first of its peers to recognize the importance of being a sustainable company. It's vital for our planet, and also for our stakeholders, including residents, tenants, employees and investors. Over the last 10 years, sustainability has become a defining element of our day-to-day operations and our long-term strategy.
Data driven. Results focused.
Across GWLRA, we have access to millions of sustainability-related data points. In the last decade, we have managed to transform that data into actionable business intelligence.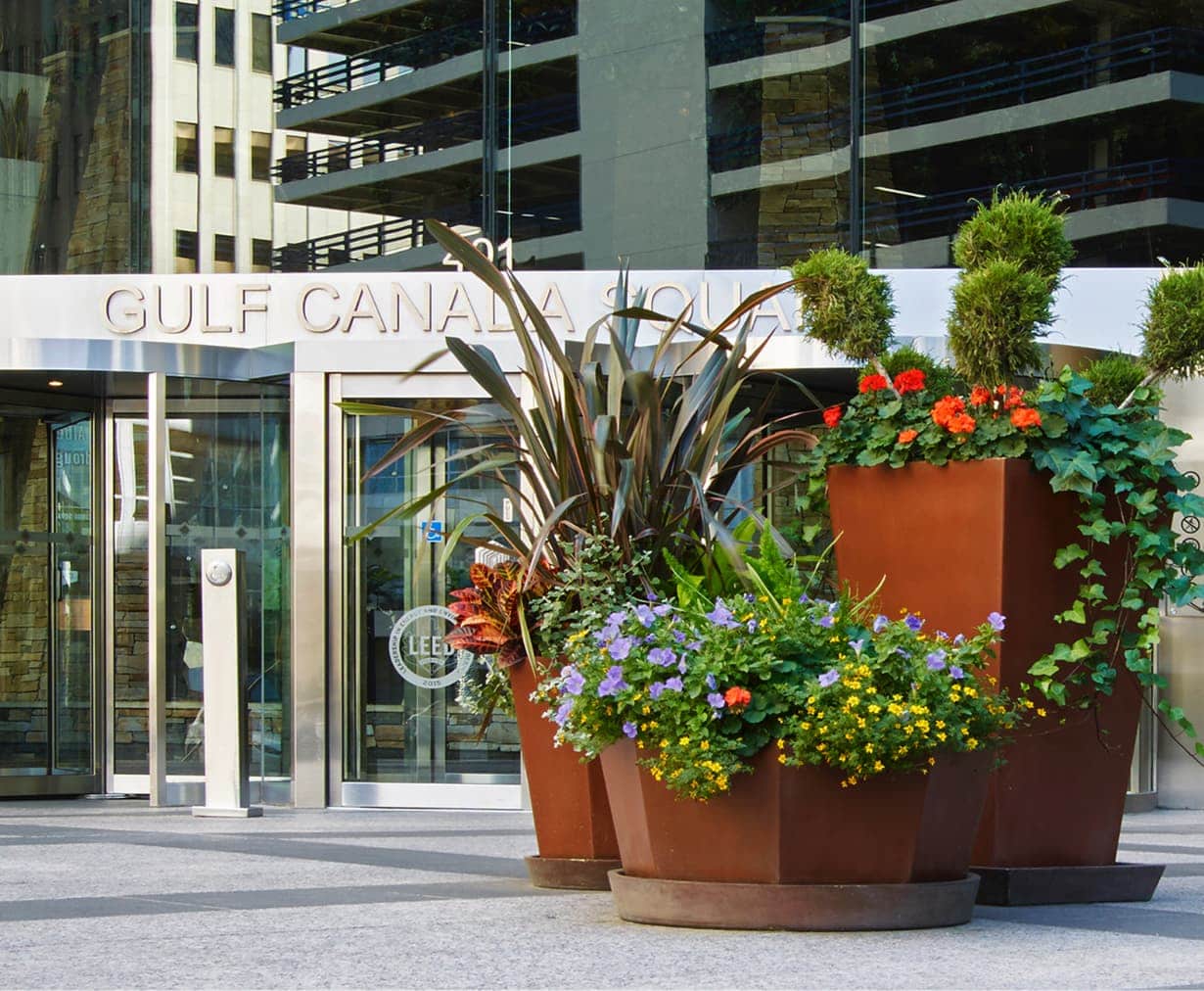 Creating a Canada-wide sustainability approach
To drive consistent operational improvement, help manage costs, attract and retain top talent, and reduce our impact on the environment, GWLRA develops, supports and oversees national sustainability programs.
Launched in 2014, the Sustainability Benchmarking and Conservation Program (SBCP) is one of GWLRA's national programs. Focused on office properties, in its initial five-year iteration (2013–2018), it helped us reduce greenhouse gas (GHG) emissions by 21.7% and saved our tenants $8.2M in avoided utility costs. The program was relaunched in 2018, with new five-year reduction targets for energy, water, waste and GHG emissions.
Building confidence with comprehensive ESG disclosure
Today our ESG disclosure is fully aligned with industry best practices and standards.
Recognized for our sustainability commitment
Our portfolio, properties and programs have been recognized with many of the industry's top awards and certifications for sustainability performance. In 2010, 30% of the properties in our portfolio were certified BOMA BEST®. Ten years later, in 2020, 90% of our properties received BOMA BEST® certification.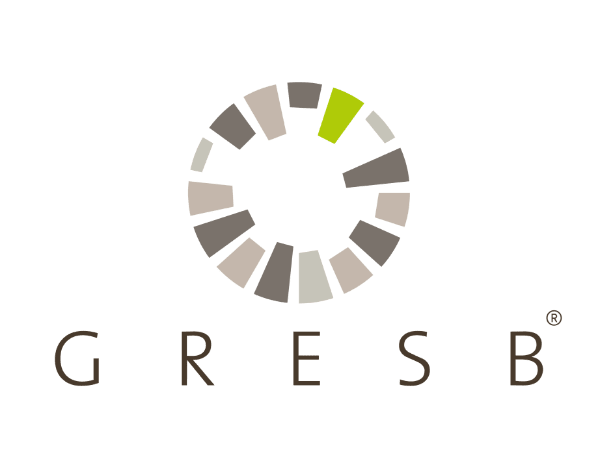 GRESB 2020
GWLRA managed portfolio achieves GRESB Green Star for sixth year in a row
GRESB CREIF 2020
CREIF portfolio awarded GRESB Green Star for third year in a row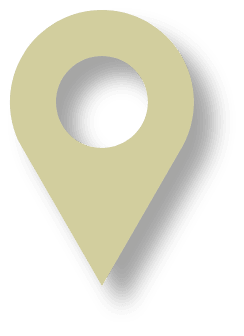 Achieving Operational Excellence
Location, quality and cost remain essential metrics for success in real estate, but in our journey toward operational excellence we have added technology, innovation and experience as benchmarks that will further define our approach. These new benchmarks will also support our targeted shift to a culture focused on pursuing and achieving operational excellence.
Setting a new standard
In 2020, GWLRA won the first Best Achievement of Operational Excellence in Real Estate & Associated Services Award at the Business Transformation and Operational Excellence World Summit, showcasing outstanding organizational achievement.
The opportunity of transformation
To help support the change in process and approach that will further establish GWLRA's commitment to operational excellence, we established a Transformation Committee to lead the way.
Process excellence drives operational excellence
We launched our Process Excellence Program, which leverages Lean Six Sigma, Design Thinking, Change Management and other methodologies to help our employees build and sustain a culture of excellence.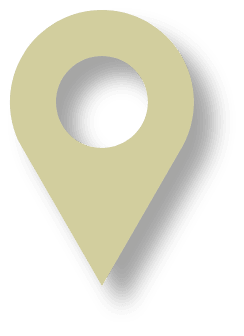 GWLRA's return on operational excellence
Since initiating our shift toward an enhanced focus on operational excellence in 2018, we have already seen a number of concrete achievements and benefits, including:
Completing 12 large-scale transformation initiatives

Certifying 30+ employees as GWLRA Process Excellence Champions

Training 400+ employees in Process Excellence Fundamentals

Launching 10+ significant SMART building initiatives

Delivering $3.5M in business benefits through 22 large-scale process improvement projects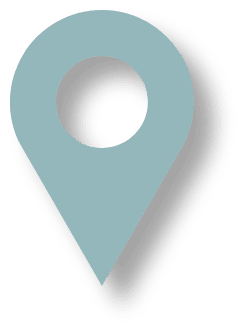 Our employees underpin our success
From our founding almost 30 years ago, GWLRA's employees – through their commitment, their insight, their empathy and their hard work – have provided the foundation for our success and growth. They are GWL Realty Advisors.
Developing talent to strengthen our company
GWLRA is committed to supporting the professional development of employees. We offer in-house training and leadership development programs and an annual $2,000 allowance that can be used for external training and other continuing education programs.
Rewarding Long Service
Each year, we celebrate the long service of our team. In 2020, over 100 staff celebrated work anniversaries from five to 40 years of service. At our celebration, we recognized four employees who had reached 40 years, two with 30 years and 24 with more than 20 years.
A decade's worth of generosity
Over the last 10 years, hundreds of GWLRA staff have volunteered their time to worthy causes across Canada, to support initiatives in the communities where we operate and to help advance the Canadian real estate industry.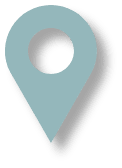 Our Journey with Habitat for Humanity
Helping to put a roof over people's heads is a cause that resonates with GWLRA. For over 10 years, we've been proud to donate both time and funds to support Habitat for Humanity in its work across Canada.
Ten years of working with our communities
Everywhere we operate, GWLRA makes sure it is part of the community. We take part in community initiatives, support local and national charities, and team up with industry peers on charity events like Swing for the Cure and Reel and Deal for MS. We contribute time and energy in addition to making direct donations, and welcome these efforts as opportunities for team building and strengthening relationships with key stakeholders.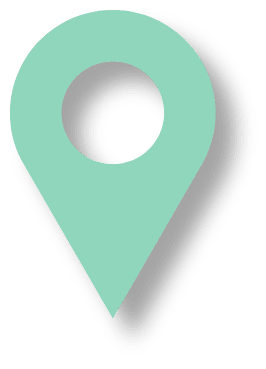 A Transformative Decade and an Exciting Future
The last 10 years have been transformational for GWLRA. The transition of a significant portion of our portfolio to BCI QuadReal gave us the opportunity to review and refine our strategy. Building that foundation, we expanded our efforts in development and market research, we strengthened our presence in the U.S. market and we revitalized our brand.
Today, GWLRA is proud to be a trusted advisor to our clients and recognized as an employer of choice in our industry. In the years ahead, we look forward to furthering our commitment to operational excellence, being a leader in innovative property development and management, and realizing the opportunities that come with being part of Great-West Lifeco's global real estate platform.
Discover more about GWLRA