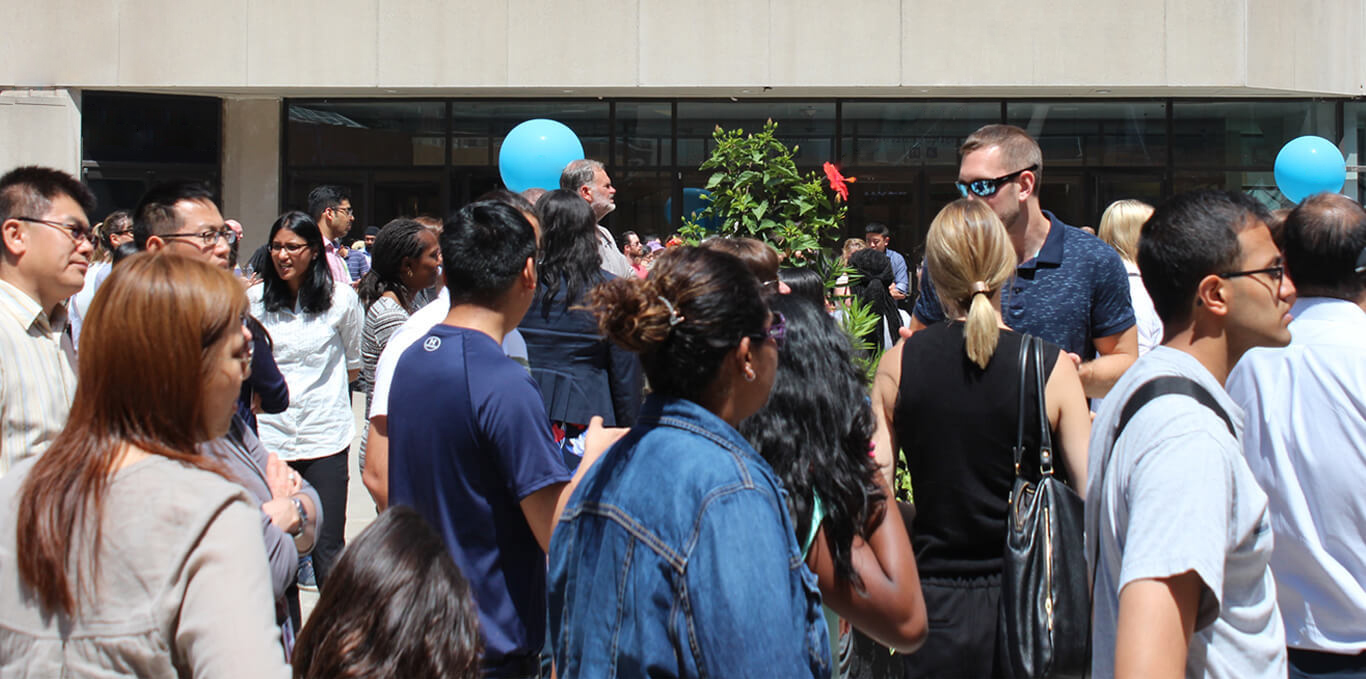 Tenant Services and Property Management
OUR PROPERTY MANAGERS PROVIDE ENHANCED VALUE FOR TENANTS, RESIDENTS AND CLIENTS.
Our ambition is to operate high-efficiency buildings, ensure they are safe and secure, and deliver excellent service. We believe improving the way we operate our clients' assets and meeting the needs of our tenants and residents are important to ensuring the long-term performance and value of the properties under our management. Our approach reduces operating costs, maintains loyalty and enables us to contribute to more livable and workable communities.
Efficient and Healthy Buildings
Our property management teams play an integral role in supporting our operational excellence. They are responsible for ensuring our buildings' heating, cooling, electrical and mechanical systems are managed and maintained in a safe and environmentally responsible manner, and to the highest level of operational efficiency. Our teams work to attain green building certifications for eligible properties.
Working in collaboration with our asset management teams, the property management teams execute property-specific business plans, which include both capital and operating management projects. The teams follow detailed policies and operating protocols to ensure we undertake timely building and equipment upgrades and maintenance. We also have robust programs to ensure the continued environmental integrity of the buildings we manage as well as the health and wellness of their occupants.
Building Security and Life Safety
Our security and life safety services team delivers specialized security services to protect our clients' assets and to ensure tenant and resident safety. Through these services, we deploy best-in-class policies, processes and technologies. Our well-established and comprehensive building incident reporting system and emergency response plans protect life and property, and prevent or minimize personal injury and physical damage.
Best-in-Class Customer Experience
Every day, we try to surpass the expectations of the people who work and live in our managed buildings, recognizing that customer experience is the key to building success. Our property managers are empowered to go above and beyond for tenants and residents. They share a commitment to a best-in-class service philosophy that is founded on three principles:
Proactive management – we anticipate potential problems and work to prevent them from occurring, both manually and increasingly through the use of technology such as smart building capabilities.
Open communication – we communicate with honesty and transparency in all interactions with tenants and residents.
Personalized service – we get to know our tenants and residents and engage with them one on one.
Our commercial and residential property management teams conduct regular tenant surveys to help us better understand their needs and continuously improve our services to offer a best-in-class experience.
Contact Us
Commercial Tenants
Submit maintenance requests
Access property-specific tenant manuals and forms
Residents
Submit maintenance requests
View account ledger
Receive community announcements