Invest With Us
Three segregated real estate funds that enable investors to diversify their holdings with high-quality, income-producing properties.
Fund Background
The Great-West Life Assurance Company (Great-West Life), created the Canadian Real Estate Investment Fund No. 1 (CREIF) in 1981, as a vehicle for pension funds, registered group savings plans and individual Canadians to invest in direct real estate. Today, CREIF – or the Great-West Life Real Estate Fund, as it's more commonly known – is one of Canada's largest open-ended funds of its kind.
Great-West Life's acquisition of London Life Insurance Company in 1997 added a real estate portfolio of high-quality office buildings in Ontario and Quebec, which led to the subsequent creation in 1998 of a second segregated real estate fund, the London Life Real Estate Fund (LLREF).
Upon acquiring Canada Life, Great-West Life created a third segregated real estate fund, the Canada Life Real Estate Fund, in 2006. This fund invests in units of CREIF.
Investment Merits
The three funds share an objective of generating strong, long-term returns for investors through secure, re-occurring cash flow from leases and the potential for capital appreciation. To generate these returns, we pursue a disciplined approach to buying, selling and managing the fund portfolios. Under our stewardship, the funds have delivered attractive historical returns.
People:

Experienced management and servicing team
Full service real estate platform with nine operational offices

High-quality real estate portfolio:

Institutional-grade property holdings
Geographic, asset class and tenancy diversification

Performance:

Strong performance record with limited volatility
Limited correlation to equity and fixed-income indices

Conservative risk profile:

Simple balance sheet
Prudent, non-recourse leverage strategy

Transparency and governance:

Annual external and monthly internal valuations
Monthly, quarterly and annual fund communication
Development Projects
While the three funds primarily pursue an income-producing strategy, they selectively participate in development to provide access to new-generation, best-in-class investments. When successfully executed, this complementary strategy creates value and generates stronger risk-adjusted returns.
Responsible Investing
GWL Realty Advisors prioritizes environmental, social and governance (ESG) factors as a way of managing risk and contributing to long-term performance. We integrate four ESG objectives into the management and development of each segregated fund's portfolio:
Operate efficient and healthy buildings to improve financial performance, lower operating costs and enhance tenant satisfaction.
Certify 100% of the eligible portfolio under a green certification system.
Make positive contributions in the communities where the Fund invests.
Conduct business with honesty and integrity.
Our commitment to sustainability has consistently earned high marks from the Global Real Estate Sustainability Benchmark (GRESB), the world's leading benchmark used by institutional investors to evaluate companies' ESG-related management practices and the sustainability performance of portfolios.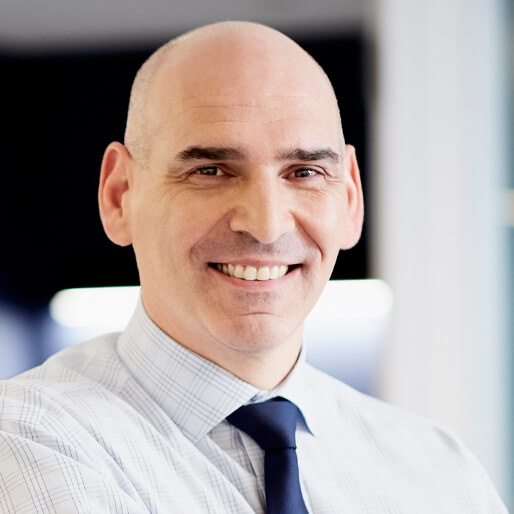 Portfolio manager
Steven Marino
Senior Vice President, GWL Realty Advisors