Sustainability
Creating sustainable impacts, bringing positive change.
What sustainability means to us
As a leading real estate advisor, we are focused on:
Evolving our sustainability platform to meet the demand for smarter, climate-resilient, more sustainable and healthier buildings for our tenants and residents
Actively engaging our suppliers to encourage the use of sustainable products and services in the operation and development of our assets under management
Reducing the energy and carbon footprint of our clients' portfolios to support the transition towards a low-carbon economy
Driving Performance, Managing Risk
While our properties continued to face challenging COVID-related operating conditions throughout much of 2021, our property and asset management teams maintained a sharp focus on delivering operational performance and ensuring healthy and safe environments for our tenants and residents.
Our office portfolio also continued its participation in GWLRA's Sustainability Benchmarking and Conservation Program (SBCP), where teams set and drive toward five-year (2019–2023) reduction targets for energy, water, waste and GHG emissions. Teams are currently on track to meet or exceed the overall five-year reduction target and will look to evolve their emission targets to be in line with GWLRA's net-zero commitment by the end of the SBCP next year.
Learn more about what we're doing to Minimize our environmental footprint.
2022 Performance Highlights
33%
decrease in GHG emissions intensity (2013–2022)
32%
decrease in water use intensity (2013–2022)
86%
green building certification coverage (by floor area for eligible buildings, as at year-end 2022)
20%
decrease in energy use intensity (2013–2022)
10%
decrease in waste to landfill (2013–2022)
$110K
in training funding awarded to employees (2022)
Sustainable Development Goals
Aligning our business with the United Nations Sustainable Development Goals (SDGs) is an important part of our commitment to being a responsible, values-based business that creates positive impacts in society. Three SDGs were identified during our most recent materiality assessment as areas where we can make the greatest contribution: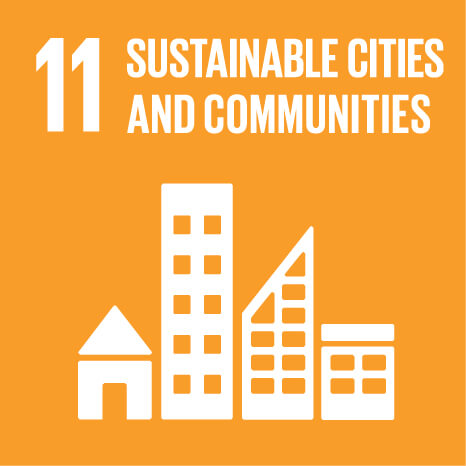 SDG 11: Sustainable Cities and Communities
We continue to develop our clients' buildings in a way that supports safe, inclusive and sustainable communities, while respecting their cultural and natural heritage.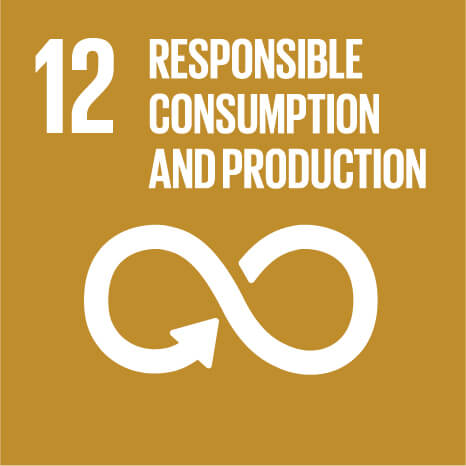 SDG 12: Responsible Consumption and Production
We play an important role in encouraging the use of sustainable materials through our procurement processes with third parties.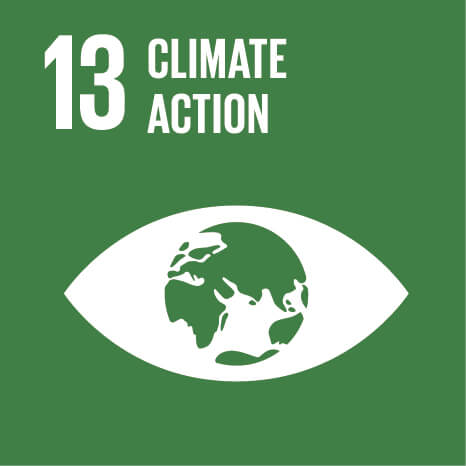 SDG 13: Climate Action
We are reducing the carbon impact of our clients' properties and working to ensure their assets are resilient and adaptive to climate-related risks and natural hazards.
Strategic Sustainability Priorities
Our collective focus on four priorities related to our environmental, social and governance (ESG) performance positions us to deliver strong, long-term returns for our clients and contribute to local and global goals for a better and more sustainable future. Cross-cutting all these priorities is our recent commitment to move towards net-zero greenhouse gas (GHG) emissions by 2050 for our managed assets.
Minimize our environmental footprint
Responsible investing—which integrates the consideration of ESG issues into the investment process, alongside traditional financial analysis—is an important practice at GWLRA.
Materiality Assessment
We asked individuals from key functions within our organization to help us define high-priority sustainability issues that could have a significant impact on our business and are of greatest interest to our stakeholders.
Insights are derived from ongoing stakeholder engagement as well as reviews of peer sustainability reports, our own business performance and general and sector-specific sustainability standards. GWLRA Annual Review references the Global Reporting Initiative (GRI) Universal and Topic Standards (2021), the GRI-G4 Construction and Real Estate Sector Supplement (CRESS), and the Global Real Estate Sustainability Benchmark (GRESB).
Priority topics inform our strategic business objectives and are discussed in our public performance reporting.
Materiality Matrix
Impact on GWLRA's Business
Stakeholder Engagement

Green Buildings
Ethics and Integrity

Compliance and Risk Management

Responsible Investments

Tenant Satisfaction
Corporate Governance

Safety and Security
Talent Diversity and Development
Case Studies