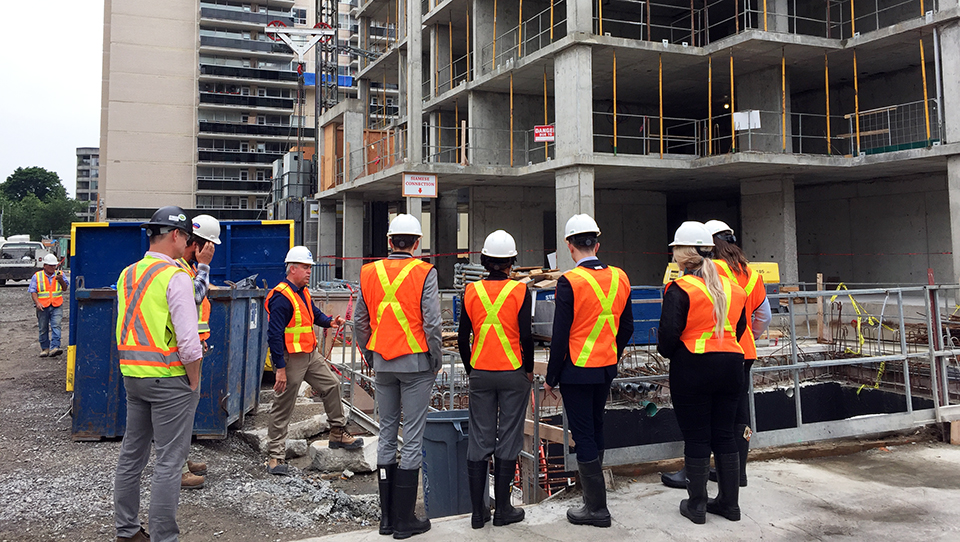 +
Building to New Heights: GWLRA Summer Students Visit Development Site
July 26, 2018
Recently, the GWLRA summer students at 33 Yonge St. had the unique opportunity to tour the active construction site of the Grenadier Square Redevelopment project. It consists of two multi-residential towers set to top-off in October.
The summer student program gives youth the opportunity to explore the exciting world of real-estate, and is just one of the many ways GWLRA strives to attract and retain top talent. Spread out across multiple business units, the students at 33 Yonge will be supporting various business departments for the duration of the summer.
The students walked along the perimeter of the Grenadier site and observed the construction team hard at work. Later, they had the opportunity to climb to the roof of one of the buildings to survey the complex from above. Once completed, it will include a pool, parking garage, TV room, party room, and electric car charging stations for the use of all residents in the complex, which will add considerable value to the High Park community. The new, purpose-built 25-storey development will also help to ease the current housing crisis by providing 528 additional units in a city where the vacancy rate is less than 1%.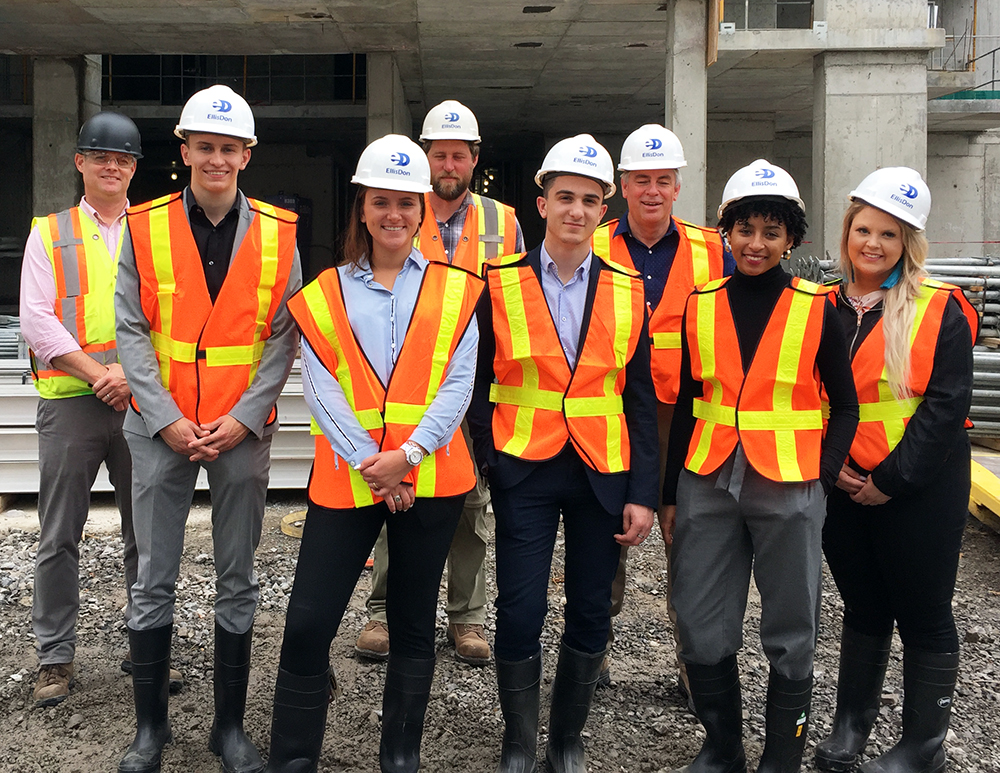 "It was so valuable to see a property in the middle of construction," said Anthony, summer student on the property management team. "It really gave us a view from the ground."
GWLRA has earned a reputation as one of Canada's premier developers by undertaking a wide range of commercial, residential, and institutional projects. At year-end 2017, GWLRA managed a total development budget of $2 billion, representing properties underway or planned. The resulting properties will not only assist in the diversification of the GWLRA portfolio but will ensure strong returns for its clients for years to come.
Click here to find out more about our current development projects.

GWL Realty Advisors
GWL Realty Advisors Inc. is a leading North American real estate investment advisor providing comprehensive asset management, property management, development and specialized real estate advisory services to pension funds and institutional clients. GWL Realty Advisors Inc. manages a diverse portfolio of office, industrial, retail and multi-residential assets as well as an active pipeline of new development projects.