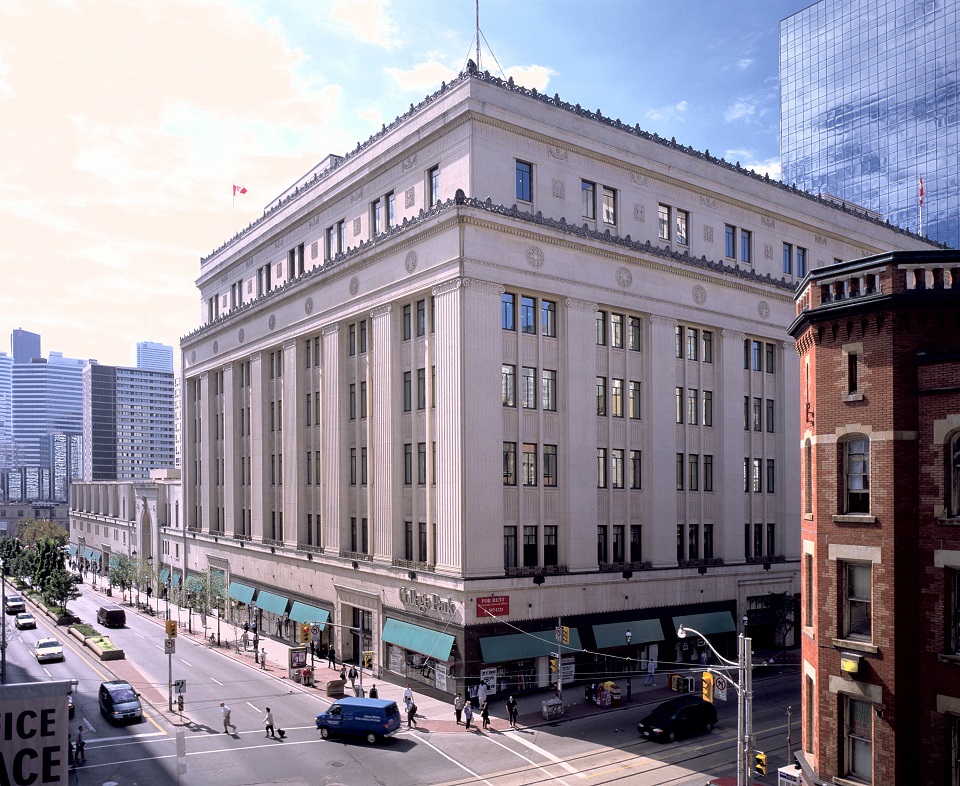 +
College Park: A Historical Masterpiece
April 12, 2018
College Park, at the corner of Yonge and College in downtown Toronto, is a building rich with history. More than 85 years after the complex was constructed, we are taking a look at the evolution of the structure and what makes the building truly unique.
It all begins in 1916 when Sir John Craig Eaton, founder of his namesake department store chain, conceived of a grand vision: a building, which when completed would place Toronto in the forefront of North America's ever-increasing skyscraper brotherhood.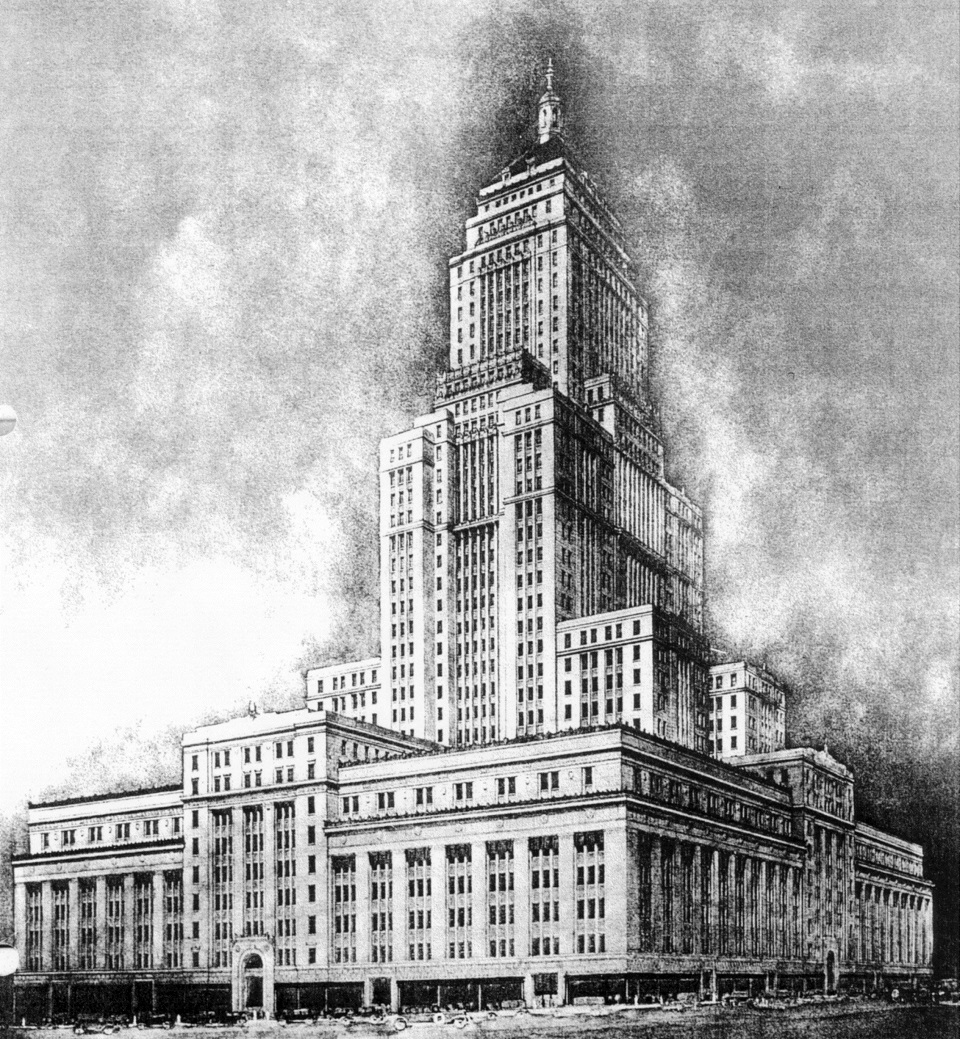 As originally conceived, Eaton's College Park was to be more than merely the location for Eaton's flagship store. It was to rise 670 feet above ground, and rival the as-yet-unbuilt Rockefeller Centre in New York City in opulence. However, faced with the harsh economic climate of the Great Depression, Lord Eaton was compelled to re-think his new building along more modest dimensions. Notwithstanding this setback, when Eaton's College Park opened its doors in October 1930, it presented the Toronto public with a dazzling Art Deco retail and commercial revelation. Its crowning glory was the seventh-floor Eaton Auditorium. Designed by French architect Jacques Carlu (the re-designer of the famed Trocadero in Paris), its performance space played host to such luminaries of the day as Duke Ellington and Billie Holiday and, in later years, Canada's own Glenn Gould.
Classified specifically as a stripped classical art deco style, Toronto College Park's exterior design emphasizes symmetry in its plan and rhythm in the arrangement of its windows, doors, and pilasters. Tyndall limestone is used for the imposing exterior. The pilasters of the upper levels are fluted and the capitals are of ionic design. Geometric patterns and ornamentation can be found in the detailed entablature, with a sculpted architrave, dentils on the cornice, a monel metal trim along the top and round ornamental metal pieces along the frieze between the pilasters. Each entrance is flanked by a slightly projecting cast stone frame decorated with sculpted square shapes, dentils and bordered by a spiral ribbon-shaped cast stone. The monel metal trim on the window frames are designed with shapes such as flowers or sunbursts.
In 1977, the building entered a new era as a multi-use complex. The complex consists of approximately 120,000 square feet of retail space, 330,000 square feet of office space, and 140,000 square feet of luxury rental apartment units.
In 2000, GWL Realty Advisors Inc. became the manager of College Park, and the proud custodian of its heritage. Between 2000 and 2003, College Park had the retail mall, the 7th Floor and the 21 College Street Entrance largely redone. The 7th floor was meticulously restored to its original design and renamed "The Carlu" in honour of the architect, Jacques Carlu. In late 2003, the new 21 College lobby was completed creating a beautiful, bright and generously proportioned entrance to floors 3, 4, 5, & 6 of College Park. Heritage features such as the elevator doors and the original entrance doors and vestibule off College Street were entirely preserved, and we plan to continue to uphold to architectural integrity of the great historical building. Committed to environmental sustainability, College Park is certified BOMA BEST Gold.
The historic building will be celebrating Earth Week (April 16-20) in its atrium with presentations on garbage/recycling, green cleaning, and bees and bee hives. Visit College Park at 444 Yonge Street to participate.

GWL Realty Advisors
GWL Realty Advisors Inc. is a leading North American real estate investment advisor providing comprehensive asset management, property management, development and specialized real estate advisory services to pension funds and institutional clients. GWL Realty Advisors Inc. manages a diverse portfolio of office, industrial, retail and multi-residential assets as well as an active pipeline of new development projects.