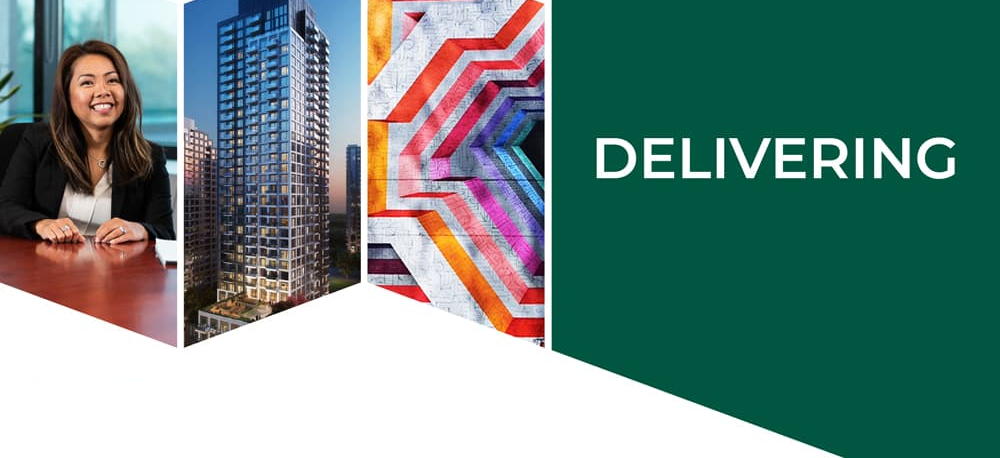 +
Delivering for our Clients, Tenants, and Residents
May 19, 2022
At GWLRA, our team came together to face the ongoing challenges of the pandemic head on. Guided by our corporate values and commitment to our mission, we delivered exceptional performance for our clients with an overall average portfolio rate-of-return of 10.7%, which outperformed the MSCI Canada Property index by 280 bps. Not only did our clients benefit from our ability to consistently deliver strong, long-term returns but so did the more than 3 million Canadians and 170 pension plans, endowments and labour unions who depend on our steady results to help fund their pension payments.
Much of our success can be attributed to our ability to adjust to changing market conditions. In 2021, we initiated a process to refine and develop GWLRA's strategic business plan. This helped identify new and exciting ways to expand our product offerings, which we look forward to launching a new Canadian Housing Fund and initiating multi-residential and industrial strata development with an initial focus in the Toronto and Vancouver markets.
On the U.S. front, Great-West LifeCo Inc.'s decision to forge a long-term partnership with Sagard Holdings, resulted in the sale of our EverWest subsidiary. EverWest is a great example of our capabilities. In just three short years we completed over $700 million in direct investments and through our joint efforts, more than doubled EverWest's assets under management. EverWest will remain an advisor for Canada Life and together we will seek out further investment opportunities as we build out Canada Life's U.S. portfolio.
Domestically, real estate continues to provide our clients with a hedge against inflation. As an asset class, it has held up well during the pandemic – delivering strong income returns and capital appreciation. Looking across our portfolio, the industrial asset class continues to be a top performer, benefiting from accelerated e-commerce adoption, increased institutional investment and supply constraints in most markets. Similarly, the multi-residential asset class benefitted from supply challenges and strengthening demand across urban centres.
One of the more popular discussions in 2021 was the future of office work. From our perspective, and what we're hearing from our tenants, the office remains central for long-term organizational performance. The proof is in our numbers. Our national office portfolio outperformed market benchmarks, finishing 2021 with an occupancy rate of 87% while supported by a diverse and growing base of government, financial services and technology companies.
Speaking of the future, 2021 proved to be a terrific year for growing our clients' portfolios through strategic acquisitions and disposition of non-core assets. We completed more than $600M in investment transactions, half of which, comprised of future development opportunities. These new acquisitions will afford the build- out of $1B+ in new, best-in-class income properties over the next seven years.
Of course, we can't talk about the future without reinforcing our commitment to a low carbon economy. Now more than ever, real estate companies like ours must act early and decisively to reduce our GHG emissions. We're proud of the steps we've taken and for being recognized as a leader in sustainability by the Global Real Estate Sustainability Benchmark (GRESB). As of year-end, 86% of buildings in our eligible portfolio (by floor area) had at least one green building certification. These are important steps as we look forward to advancing our climate change adaption and mitigation work throughout 2022.
In closing, we're confident in the strength and resilience of our strategy. Our teams are motivated and committed to consistently deliver strong, long-term returns while continuing to adjust to changing and dynamic market conditions.

GWL Realty Advisors
GWL Realty Advisors Inc. is a leading North American real estate investment advisor providing comprehensive asset management, property management, development and specialized real estate advisory services to pension funds and institutional clients. GWL Realty Advisors Inc. manages a diverse portfolio of office, industrial, retail and multi-residential assets as well as an active pipeline of new development projects.