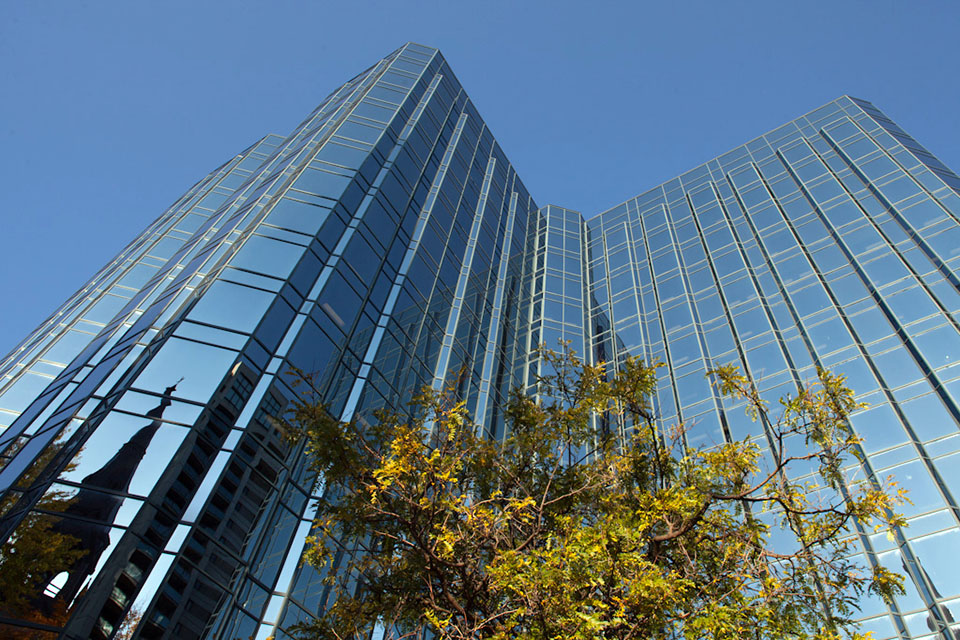 +
Earth Hour at GWL Realty Advisors
March 22, 2018
On Saturday, March 24th, select commercial and multi-residential buildings under our management nationally will be celebrating Earth Hour by turning off all non-essential electricity. GWL Realty Advisors (GWLRA) is proud to participate in Earth Hour each year to show our commitment to environmental sustainability.
Minimizing our environmental footprint is one of our top business priorities. Our property management teams work to continuously drive cost efficiency and improve the environmental performance of buildings under our management. This is done through waste reduction, water management, and by focusing on energy conservation and carbon monitoring and reduction.
At year end, 89% of GWLRA's eligible portfolio by floor area had green certifications (BOMA BEST® and/or LEED®), and GWLRA was ranked number one in Canada (having the highest score) on the Global Real Estate Sustainability Benchmark (GRESB).
Earth Hour will take place from 8:30pm to 9:30pm.

GWL Realty Advisors
GWL Realty Advisors Inc. is a leading North American real estate investment advisor providing comprehensive asset management, property management, development and specialized real estate advisory services to pension funds and institutional clients. GWL Realty Advisors Inc. manages a diverse portfolio of office, industrial, retail and multi-residential assets as well as an active pipeline of new development projects.