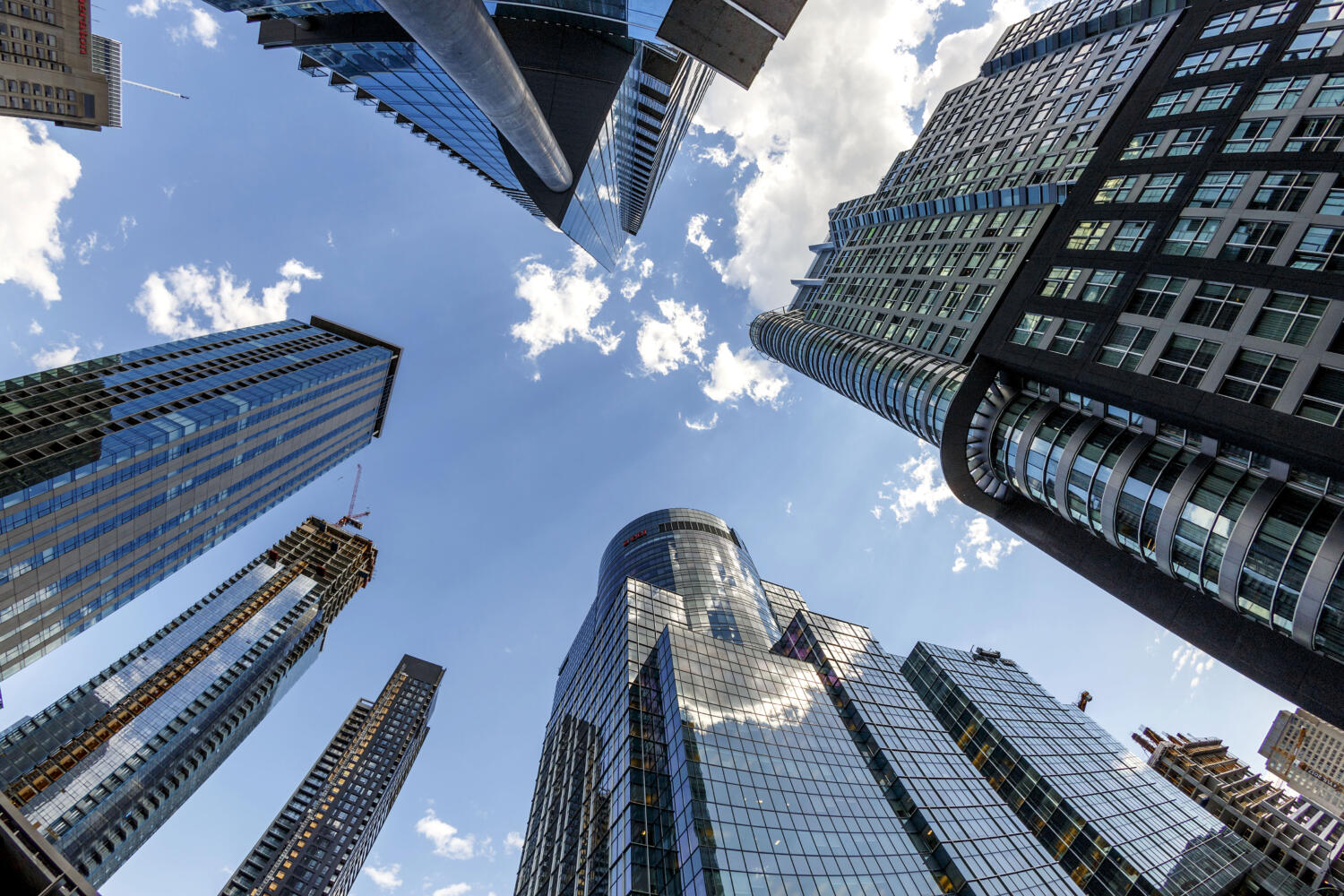 +
End of the Office? Not so fast.
July 12, 2022
Toronto July 12, 2022. GWL Realty Advisors (GWLRA) has seen a considerable uptake in office space inquires and leasing activity in 2022. With a commercial portfolio of more than 60 office buildings across all major Canadian cities, GWLRA is a significant player in Canada's commercial real estate space and tracks its office leasing activity.
"We're getting back to pre-pandemic leasing activity in most markets," said Steffan Smith, SVP, Asset Management, GWL Realty Advisors. "We've seen both new deals and renewals up prominently since September 2021. Although shorter term renewals remain popular as employers gage their future office space needs, we're starting to see a return to long-term leases."
The company's internal data aligns with recent CBRE insights that indicate GTA office leasing tour activity is at its highest level since the start of the pandemic.
One company that jumped on an opportunity to secure office space in downtown Toronto is GWLRA's latest tenant, MNP, a leading national accounting, tax, and business consulting firm.
"From our perspective, the office plays a critical role in supporting our culture and remains central to how our teams bond and collaborate", said Greg Bobyn, Director Real Estate and Procurement at MNP. "For some time, we've recognized that office spaces evolve. It's why all MNP offices are designed with flexible, modular layouts to quickly accommodate new working environments."
Wendy Waters, head of research for GWLRA agrees. "Rather than focusing on cramming as many workers as possible into bench seating, most office designs under consideration today provide a range of attractive options for workers."
Waters adds that she does not see companies taking less real estate, but rather changing the way real estate works. "It's about providing employees access to different types of space from individual workstations, to meeting spaces to collaborate in small groups, open areas to socialize with coworkers, or a phone booth room to take a video-call in private."
By the numbers:
Since the pandemic, GWLRA has completed a total of 237 office leases, totalling 2.4 million square feet
The majority of GWLRA's leasing activity has been with financial institutions, insurance companies, as well as professional services (legal and accounting firms, consultants, architects, engineers, etc.)

32% of total deals and 38% of square footage are with finance and insurance.
32% of total deals and 25% of square footage are with professional services.
3.7% of total deals and 22% of square footage are with government agencies.

The remaining leasing activity is spread across companies from other industry sectors including technology companies

GWL Realty Advisors
GWL Realty Advisors Inc. is a leading North American real estate investment advisor providing comprehensive asset management, property management, development and specialized real estate advisory services to pension funds and institutional clients. GWL Realty Advisors Inc. manages a diverse portfolio of office, industrial, retail and multi-residential assets as well as an active pipeline of new development projects.