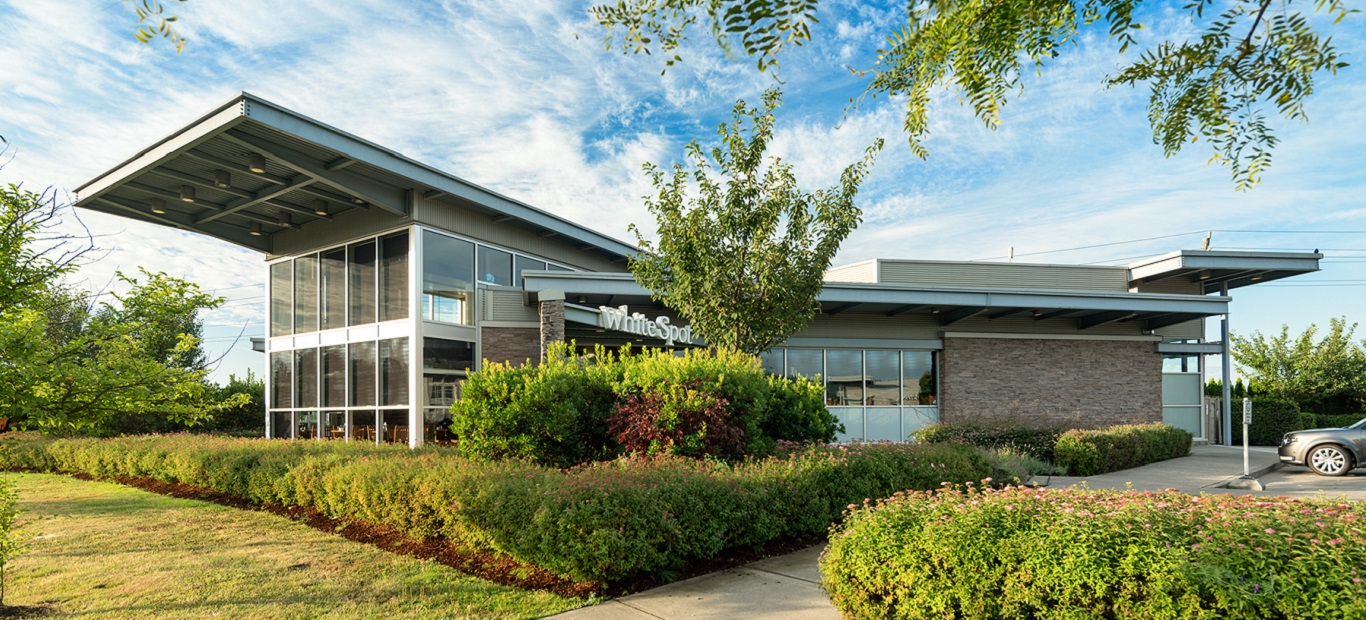 +
Food-anchored Neighbourhood Shopping Centres Outperforming Other Commercial Retail Property Investments
November 13, 2019
Toronto, November ­­13, 2019 – Neighbourhood shopping centres, anchored by grocery stores, restaurants and "personal care" retail outlets, are now among Canada's top performing commercial retail property investments, according to research conducted by GWL Realty Advisors (GWLRA).
For the first time in two decades, these smaller centres are outperforming larger regional shopping centres in both total annualized returns and national vacancy rates. (Source: MSCI Canada Annual Property Index)
GWLRA is strategically investing in food-anchored community shopping centres in response to the ever-intensifying impact of e-commerce on regional malls and big box retailers.
"Neighbourhood shopping centres catering to 'needs of life' with grocery stores, pharmacies, restaurants and experiential food destinations appealing to millennials and ethnic communities are proving to be resilient and profitable investments," said Steven Marino, Senior Vice President, Portfolio Management, GWLRA. "Modern community shopping centres are less vulnerable to large-scale e-commerce and offer investors long-term income growth and potential capital appreciation."
With a fast-growing national portfolio valued at $1.3 billion CAD, GWLRA has invested $250 million CAD in neighbourhood shopping centres in the past 24 months alone and is planning major future investments in community retail hubs.
Grocery category resistant to online competition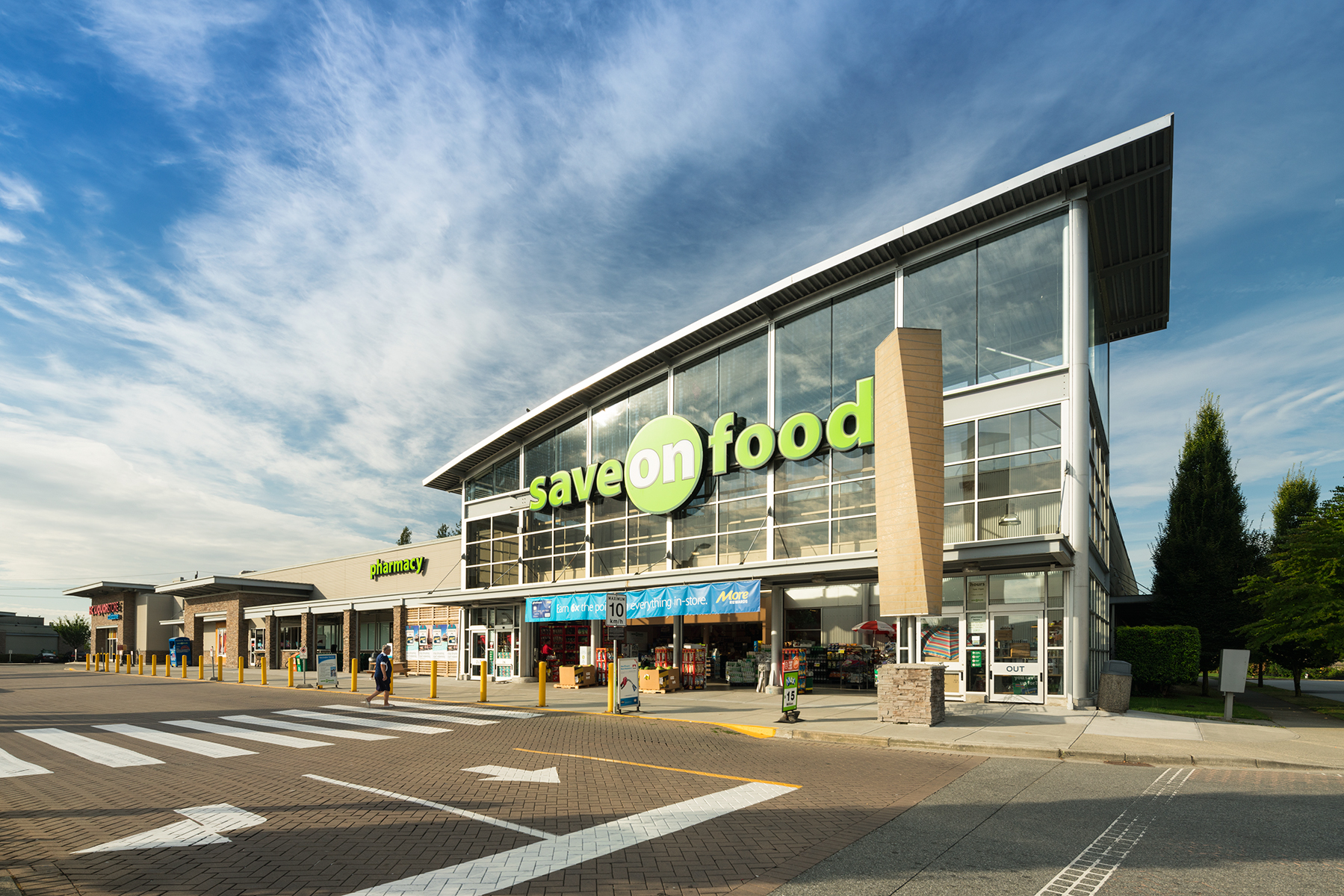 In 2018, Canadians spent $196 billion CAD buying food and beverages at grocery stores and restaurants. Grocery e-commerce, while growing, accounts for only 1.5 per cent of Canadian grocery sales. (Source: Retail-Insider, EMarketer)
Structural factors continue to limit the growth and consumer adoption of online grocery shopping. Grocery products typically have three to four times higher stock keeping unit (SKU) counts when compared to apparel and electronics. In addition, they have higher delivery costs due to unique temperature and handling requirements. While competition continues to intensify among grocers and other retailers entering the online grocery business, major grocery chains are investing heavily in their e-commerce strategies, focusing on integrating both in-store and online platforms to drive overall sales growth and brand loyalty.
Because of their expertise at retailing food, major chains are expected to dominate the future of grocery e-commerce while continuing to generate high traffic at their stores.
Demographic trends favour food-anchored shopping centres
High demand for experiential retail destinations among millennial consumers, coupled with busy family schedules that limit time to cook at home, means dining out will continue to gain popularity. Quick-service food options in local shopping centres are also expected to see substantial growth as are full-service restaurants and new grocery concepts called "grocerants" where shoppers can dine-in, buy fresh groceries or purchase prepared meals in one location.
"The rise of millennials, dual-income households and single person households are changing retail consumption patterns across Canada," said Anthio Yuen, Director of Research and Strategy, GWLRA. "With less time, smaller household sizes and a focus on experience, retail centres that use food as a strategic advantage are poised to win in our changing retail environment."
Canada's increasing diversity is also creating abundant niche opportunities for local retail centres catering to the specialized food preferences of ethnic segments. According to Statistics Canada, visible minorities accounted for 22 per cent of the population in 2016. By 2036, that share is projected to be 34 per cent.
Future community shopping centre designs
Successful, next generation neighbourhood centres will be characterized by:
Highly accessible locations and plentiful parking in increasingly varying forms, including ample short-term parking near pickup depots to support 'click and collect' and 'grab and go' shopping.
Design features to promote active storefronts, particularly for food retailers, along with human elements to support pedestrianism. Examples include patio and outdoor dining; grocery storefront produce displays and curated walking paths.
Centres that focus on a mix of uses, experiences and amenities, including commercial services, health and fitness and activity areas for children.
From an infrastructure perspective, loading areas to support increased e-commerce and rapid fulfillment needs.
"Needs of life grocery stores may not stand out at first glance, but the high value creation of this property category tells a different story," said Yuen. "There's no question technological and demographic trends are turning the humble neighbourhood shopping centre into a great investment story."
For more information, contact:
Dave Bennett
Xposure PR
dave@xposurepr.com
905.339.6668

GWL Realty Advisors
GWL Realty Advisors Inc. is a leading North American real estate investment advisor providing comprehensive asset management, property management, development and specialized real estate advisory services to pension funds and institutional clients. GWL Realty Advisors Inc. manages a diverse portfolio of office, industrial, retail and multi-residential assets as well as an active pipeline of new development projects.