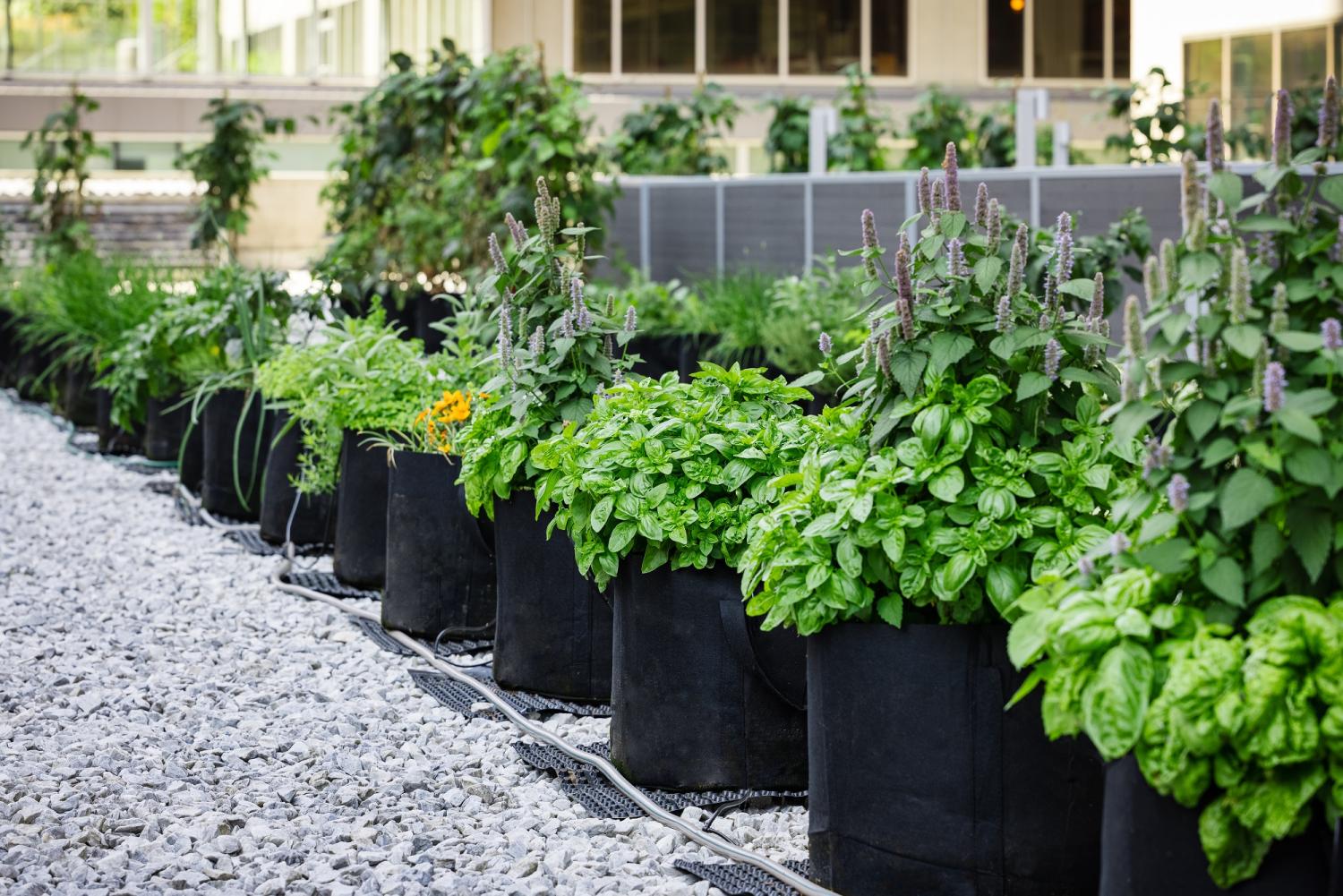 +
From Concrete Jungle to Green Oasis: Benefiting our Communities through Sustainable Rooftops
April 18, 2023
We're taking our commitment to sustainability to new heights by turning our rooftops into beautiful green spaces. For the third summer in a row, GWL Realty Advisors (GWLRA) will be collaborating with MicroHabitat to bring urban farms to the rooftops of several buildings across the country.
We began our journey with MicroHabitat with the introduction of 13 urban farms in 2021 and 17 in 2022. Now, we are gearing up for the 2023 season with 18 urban farms planned across the Greater Toronto Area (GTA), Montreal, and Vancouver.
"MicroHabitat is thrilled to work alongside GWLRA as a partner in our shared mission to promote sustainable growth and green spaces across Canada. Their dedication to innovation and community-driven initiatives has led to amazing results. We are truly grateful for their commitment to making a positive impact on the environment and local communities, and we look forward to continuing our fruitful partnership with GWLRA." – Orlane Panet, Cofounder & CEO, MicroHabitat
Rooftop farms bring a host of sustainability benefits to their buildings and immediate communities. Urban environments are on average five to 10 degrees higher than outlying areas because they contain high concentrations of built-up areas that absorb and re-emit heat from the sun. Urban farms help to combat this heat island effect by bringing more greenery to cities. They also help to support pollinators and reduce the carbon footprint of our food because it is locally produced and consumed.
Along with being great for the environment, urban farms are beneficial to their communities. The food that is harvested from our rooftops is distributed to local non-profit organizations. We have chosen to do this to help address food insecurity and give people access to healthy food. Over the last two years, close to 12,000 pounds of food was harvested from our farms and almost 1,000 meals were donated to Breakfast Club of Canada and other community organizations.
In 2023, we expect to increase our impact by offering educational sessions to our tenants and employees and by harvesting around 6,700 pounds of food which we will once again donate to local non-profit organizations. We encourage you to follow along and watch our farms grow and thrive over the summer months by following us on social media (@gwlra).

GWL Realty Advisors
GWL Realty Advisors Inc. is a leading North American real estate investment advisor providing comprehensive asset management, property management, development and specialized real estate advisory services to pension funds and institutional clients. GWL Realty Advisors Inc. manages a diverse portfolio of office, industrial, retail and multi-residential assets as well as an active pipeline of new development projects.