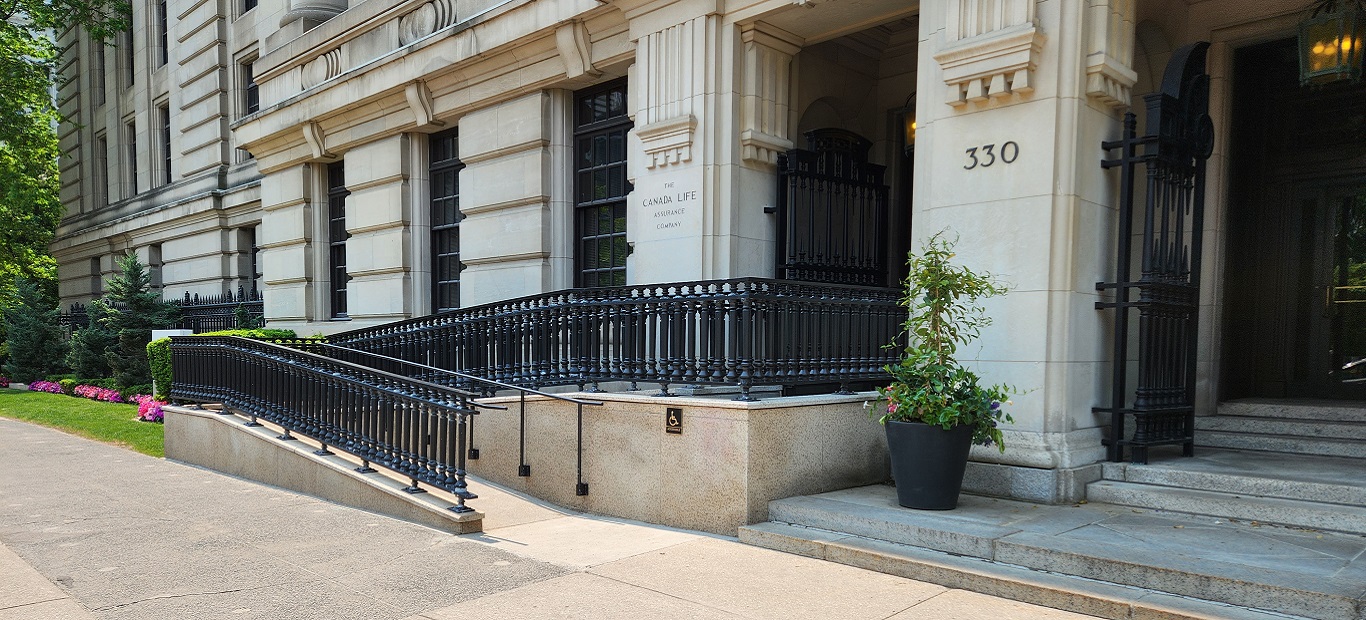 +
Future Proofing our Assets for Generations to Come
June 7, 2023
As a leading real estate company, we are always looking for ways to add value to our assets, not only for our clients, but for the communities we serve.
We create and execute custom business plans for each of our assets. These plans can include upgrades to amenities and common spaces, improvements in building technology, and enhanced energy and water efficiency. When we think about improvements to some of our legacy buildings, ensuring our office buildings are fully accessible to tenants is important to us.
"From the very beginning, we recognized that we have a responsibility to the communities we serve," said Elizabeth Schreurs, Vice President, Property Management, Central Region and Corporate Properties. "Whether that means supporting local charitable initiatives, arts and culture programs, or ensuring our buildings and public spaces are accessible for all to enjoy, our goal is to help make communities better."
Over the last few years our company has pursued Rick Hansen Foundation Accessibility CertificationTM (RHFAC) for several properties. The RHFAC "is a national rating and recognition program that measures the level of meaningful accessibility of a site based on the holistic user experience of people with varying disabilities affecting their mobility, vision, and hearing. It recognizes an organization's commitment to accessibility through formal certification."
"Accessibility goes beyond benefiting people with disabilities; it benefits everyone. By leveraging RHFAC to guide their accessibility journey, organizations like GWLRA demonstrate their commitment to facilitating seamless interactions with the built environment for all individuals," said Sarah McCarthy, Vice President, Strategic Initiatives, Rick Hansen Foundation.
To become certified, a site must have an accessible public entrance and access to all key functional spaces. To receive higher ratings, additional accessibility requirements must be fulfilled. When ratings are done, RHFAC Professionals provide concrete feedback on how spaces can become even more accessible. To date, 13 of our properties, totaling over 6 million square feet, have achieved RHF accessibility certification and we are looking at opportunities to get more certified.
"The buildings we manage offer a tremendous opportunity to add value to the communities where we operate, and we continue to find ways to improve our buildings through initiatives like the RHFAC," adds Elizabeth.

GWL Realty Advisors
GWL Realty Advisors Inc. is a leading North American real estate investment advisor providing comprehensive asset management, property management, development and specialized real estate advisory services to pension funds and institutional clients. GWL Realty Advisors Inc. manages a diverse portfolio of office, industrial, retail and multi-residential assets as well as an active pipeline of new development projects.