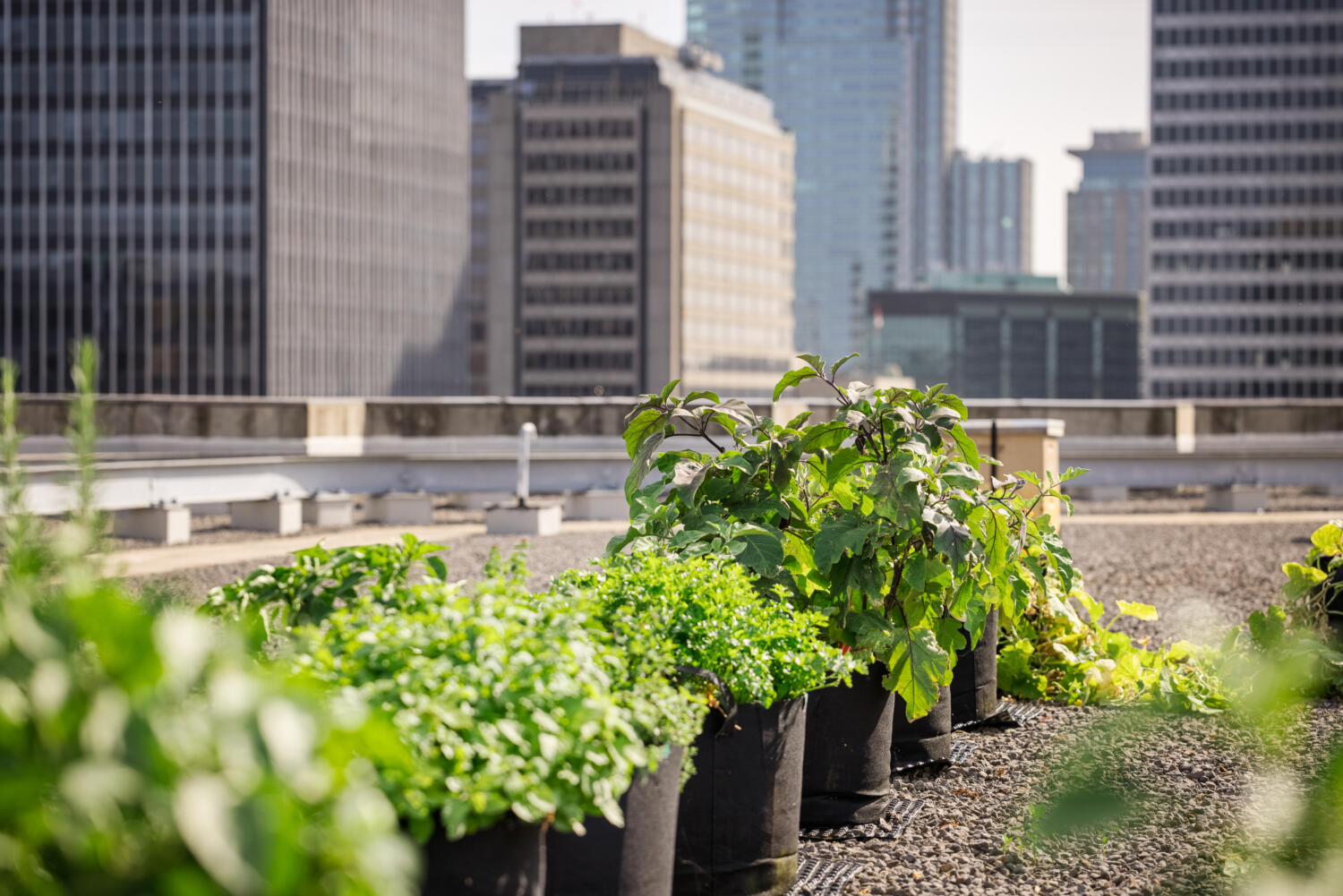 +
Growing our Environmental and Social Impacts by Transforming Under Utilized Spaces
July 18, 2022
As a leading real estate advisor with a portfolio that covers most major cities in Canada, we appreciate the unique position we hold in affecting tangible environmental and societal transformation.
Minimizing our environmental footprint and contributing to stronger livable communities are among our top priorities. By optimizing how we manage our properties we can decrease GHG emissions, energy and water use intensity, and waste to landfill. This contributes to healthier buildings and happier commercial tenants and residents.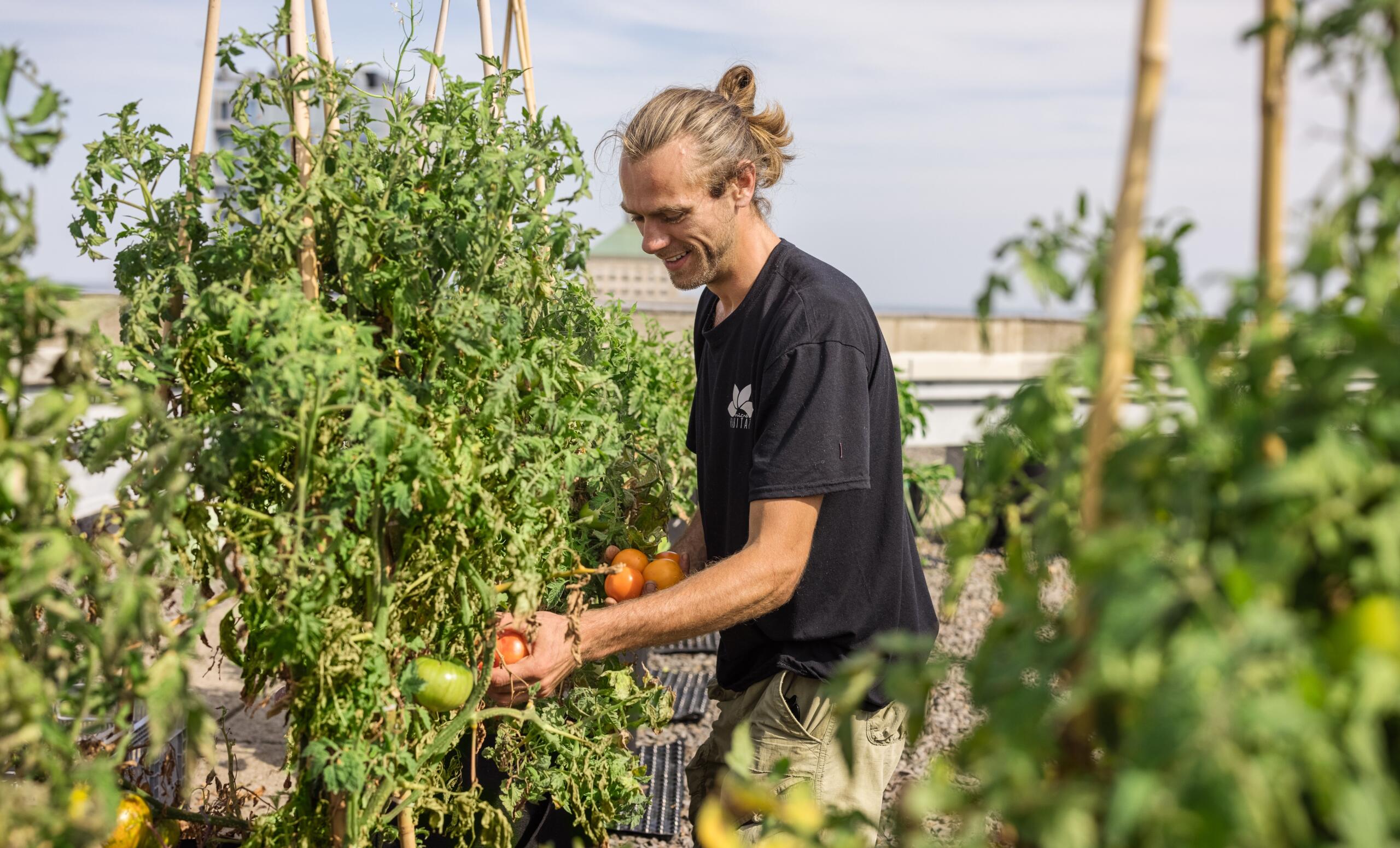 In the last several years, we've moved to optimize our properties further by utilizing previously unused rooftop spaces. In 2018, we began a partnership with Alvéole, an urban beekeeping company based out of Montreal. Now in our fourth year, we have 54 honeybee hives on the rooftops of our buildings across Canada. The hives are home to 2.7 million honeybees that help to pollinate more than 130 types of fruits and vegetables.
Last year, we piloted a partnership with MicroHabitat, and urban farming company, also based out of Montreal, that creates greener and more resilient cities through urban agriculture. In 2021, we added 13 urban farms to rooftops in Toronto and Montreal, many of them within close proximity to our beehives. By the end of the summer, 5,550 pounds of food were harvested from the farms and donated to food banks.
Elizabeth Schreurs, Vice President, Property Management, Central Canada, GWLRA, spearheaded the initiative.
"When the opportunity came to install urban gardens on our rooftops, it made sense in so many ways," said Schreurs. "The urban farms provide pollination opportunities for our resident bees and we're able to donate the produce that is harvested to those in need of healthy nutritious meals through local food banks"
GWLRA is well positioned to increase its impact this year with the addition of five new farms in Mississauga and Vancouver. The program not only benefits the community, it helps to reduce the company's environmental footprint by limiting the heat island effect that is common in urban areas. The urban farms have also played an important role in engaging and educating our tenants.
"Having the urban farms on our rooftops has been an incredible educational opportunity," added Schreurs. "We've found there is a great deal of interest in how the program is run, how the farms are maintained, and where the food goes."
Our urban farms were planted last month and we're looking forward to seeing them thrive throughout the summer. Like we did last year, we plan to donate all harvested produce to local food banks.
We're always looking for new ways to make positive changes in the communities where we work and live. To learn more about our environmental and social impacts, view our latest annual review.

GWL Realty Advisors
GWL Realty Advisors Inc. is a leading North American real estate investment advisor providing comprehensive asset management, property management, development and specialized real estate advisory services to pension funds and institutional clients. GWL Realty Advisors Inc. manages a diverse portfolio of office, industrial, retail and multi-residential assets as well as an active pipeline of new development projects.