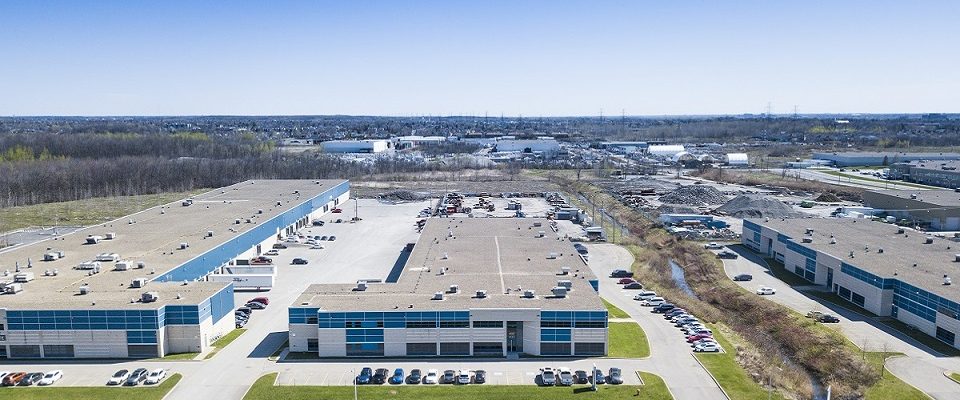 +
GWL Realty Advisors adds to Greater Montreal Area Industrial Portfolio
August 3, 2018
GWL Realty Advisors announced today that it has expanded its industrial portfolio with the acquisition of a collection of premier buildings in Laval, QC. The property includes five Class 'A' industrial buildings totalling 391,937 square feet. The acquisition was made on the behalf of the Great-West Life Canadian Real Estate Investment Fund No.1 (CREIF).
"We are excited to acquire a portfolio of clustered, new generation industrial assets in the heart of Laval." Said Steven Marino, Senior Vice President, Portfolio Management. "Strategically, the acquisition aligns with our investment objective to increase the Fund's exposure to both the industrial asset class and the Greater Montreal Area."
The portfolio is 100% occupied to a diverse roster of tenants. Ideally located in Laval's Centre Industrial Park, the portfolio provides exceptional access to major transit infrastructure.
To learn more about CREIF, view the 2017 Annual Report here.

GWL Realty Advisors
GWL Realty Advisors Inc. is a leading North American real estate investment advisor providing comprehensive asset management, property management, development and specialized real estate advisory services to pension funds and institutional clients. GWL Realty Advisors Inc. manages a diverse portfolio of office, industrial, retail and multi-residential assets as well as an active pipeline of new development projects.