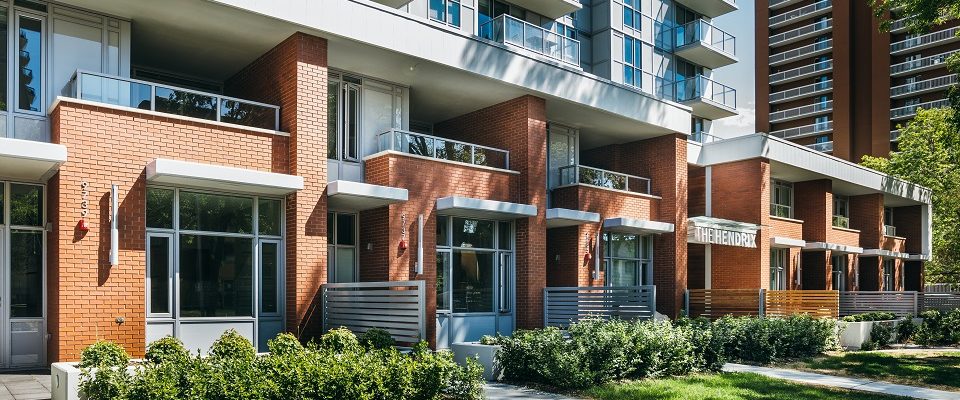 +
GWLRA Acquires The Hendrix in Edmonton
December 10, 2018
GWL Realty Advisors has acquired The Hendrix, a Class A multi-residential building in Edmonton, AB.
The Hendrix is a best-in-class residential rental asset with modern in-suite finishes, a 24-hour fitness centre and a rooftop patio with views of the city. It is well located within the Oliver District, an area considered one of Edmonton's most desirable neighbourhoods.
"We're very pleased with the acquisition of The Hendrix, an excellent addition to our existing Edmonton portfolio which includes, office, industrial, in addition to multi-residential" says Anne Morash, Senior Vice President, Multi-Residential.
Edmonton continues to be an important market for GWLRA, and the company is currently evaluating a number of development opportunities to increase our existing holdings in the city.
The acquisition of The Hendrix adds 260 residential units to GWLRA's multi-residential portfolio, raising the company's total number of residential units across Canada to nearly 10,000.

GWL Realty Advisors
GWL Realty Advisors Inc. is a leading North American real estate investment advisor providing comprehensive asset management, property management, development and specialized real estate advisory services to pension funds and institutional clients. GWL Realty Advisors Inc. manages a diverse portfolio of office, industrial, retail and multi-residential assets as well as an active pipeline of new development projects.