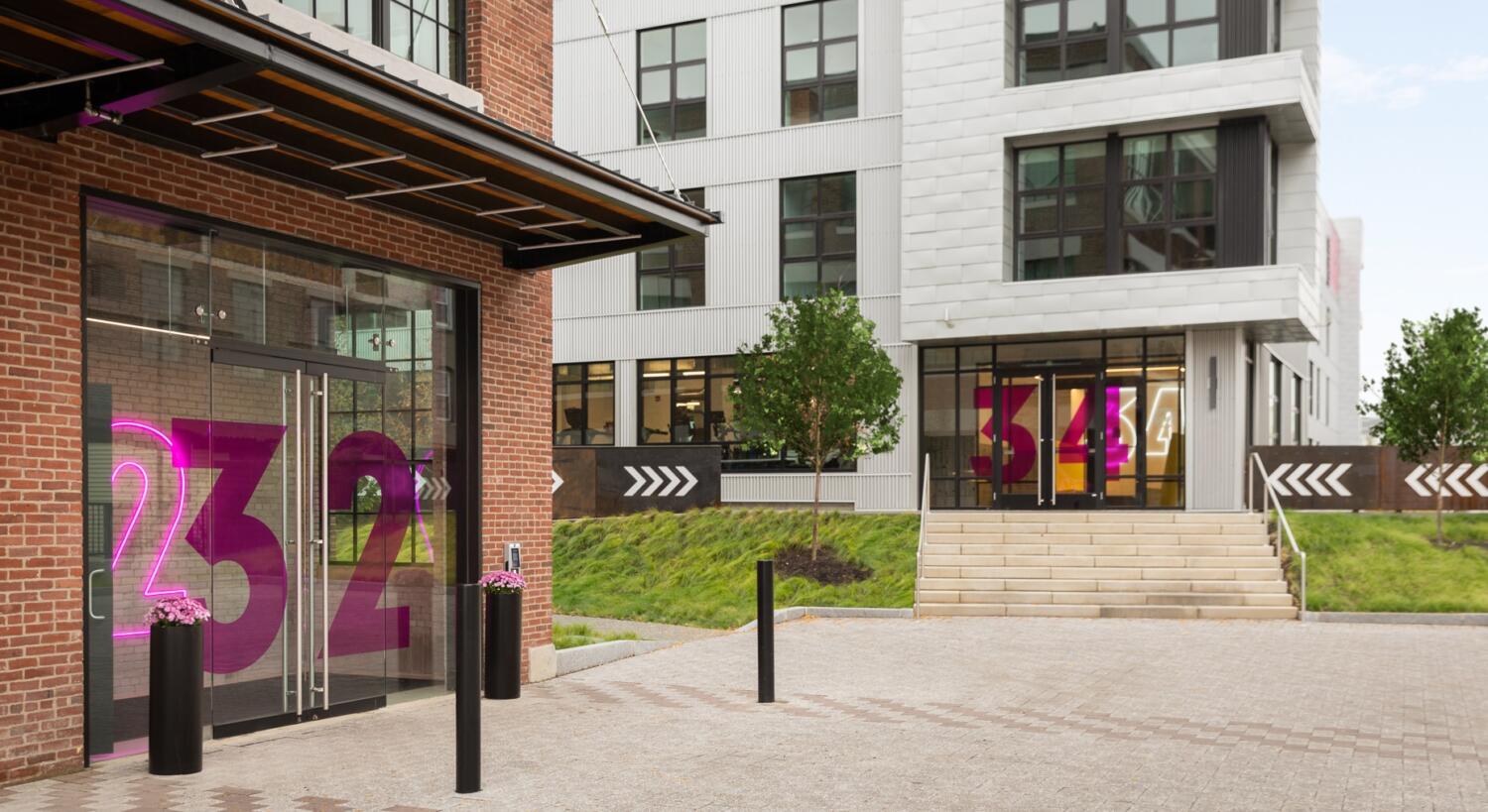 +
GWLRA Assists in Canada Life's Acquisition of Multi-Family Community in Charlestown, Massachusetts
July 8, 2022
GWL Realty Advisors (GWLRA) assisted in Canada Life's acquisition of The Graphic Lofts, a 171-unit apartment community in Charlestown, MA.
The newly-built, loft-style apartment community is a transit-oriented project with excellent connectivity. Being situated near Sullivan Square T station on Boston's Orange Line, the location offers close proximity to education hubs, retail amenities, and major employment. With an abundance of building amenities including a rooftop deck with a skyline view, a fitness centre, a game room, a pet spa, and more, there's something for everyone at The Graphic Lofts.
"This is the third acquisition in the Canada Life's US multi-family program, representing another key building block," said Steven Marino, Executive Vice President, Portfolio Management. "The investment's exposure to the Greater Boston Area aligns with the programs' objective to diversify its overall economic exposure while providing complementary exposure to the multi-family sector's resilience. We are excited about our progress and look forward to continuing to execute our disciplined strategy."

GWL Realty Advisors
GWL Realty Advisors Inc. is a leading North American real estate investment advisor providing comprehensive asset management, property management, development and specialized real estate advisory services to pension funds and institutional clients. GWL Realty Advisors Inc. manages a diverse portfolio of office, industrial, retail and multi-residential assets as well as an active pipeline of new development projects.