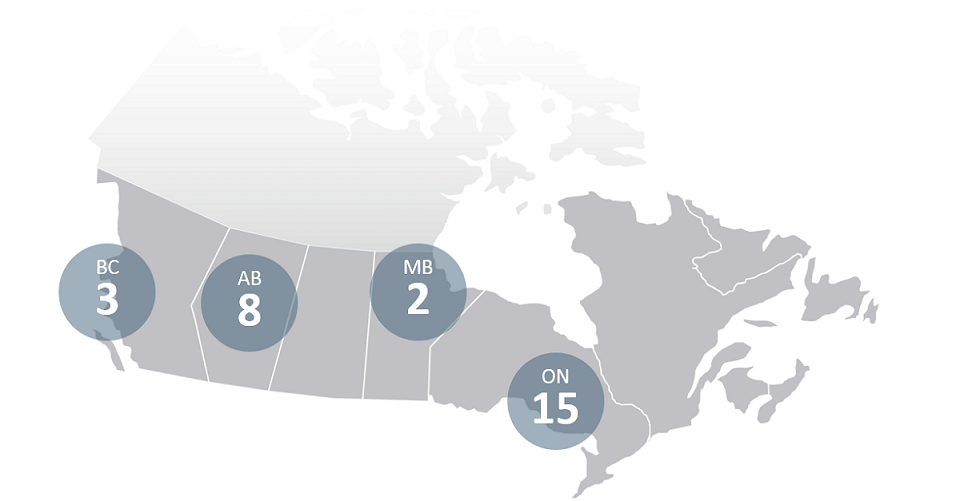 +
GWLRA Invests in Internal Talent with 28 New Promotions
January 2, 2018
GWL Realty Advisors is proud to announce twenty-eight (28) staff promotions in January 2018. The promotions are recognized in a variety of departments across the country, including Building Operations, Security, Investments, and Development. We look forward to seeing our newly promoted staff excel in their new positions.
At GWLRA, it is our goal to recruit and retain the most talented individuals and to work with them to continuously grow their skillset. To the support the professional development of our staff, we offer an annual training and development allowance of $2,000 that can be used for continuing education courses and external workshops.
To ensure our staff are recognized for their contributions, we have a performance and development management program to set objectives and ensure employees have meaningful conversations with their leaders on a regular basis.
Promoting from within demonstrates that hard work and passion are recognized by our leaders, which in turn helps the company retain our top talent. It also strengthens our culture by recognizing people who already have a strong understanding of how the organization operates and are a good fit within the team. In addition, these promotions show that we are committed to employee development and helping our staff grow in their careers.
Senior management promotions will be announced next month.

GWL Realty Advisors
GWL Realty Advisors Inc. is a leading North American real estate investment advisor providing comprehensive asset management, property management, development and specialized real estate advisory services to pension funds and institutional clients. GWL Realty Advisors Inc. manages a diverse portfolio of office, industrial, retail and multi-residential assets as well as an active pipeline of new development projects.