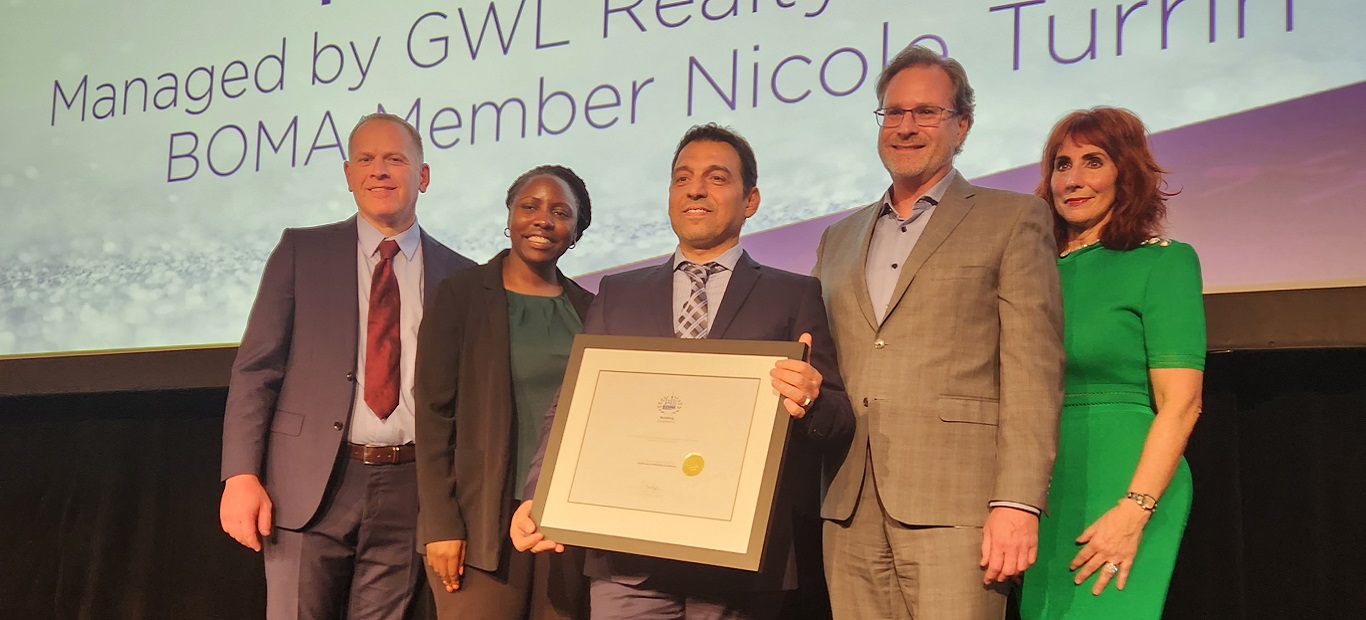 +
GWLRA Obtains Certificates of Excellence for Toronto Properties
May 26, 2023
GWL Realty Advisors (GWLRA) was recognized by BOMA Toronto at their latest awards gala, receiving Certificates of Excellence (COE) for four Toronto buildings and The Outstanding Building of the Year (TOBY®) award for two.
COEs are awarded to companies with exceptional building management and operations, community impact, tenant relations, energy management, and much more. The following GWLRA-managed buildings received a COE for their respective categories.
Office Building 100,000 to 249,999 sq. ft.: 155 University Avenue
Office Building 250,000 to 499,999 sq. ft.: 4 King Street
Corporate Facility: 56 Wellesley Street West
Office Building 1 million sq. ft. +: North York Centre (5140, 5150 and 5160 Yonge Street)
In addition to receiving four COEs, GWLRA also took home TOBY Awards for 155 University Avenue and 56 Wellesley Street West. TOBY awards are the most prestigious of its kind and recognize excellence in building management and quality in commercial real estate buildings.
"We are so proud of our property management team here at GWLRA. In trying economic times, they perform miracles with a great attitude and exceptional customer service and we are pleased to see them recognised by their industry peers for all their hard work."
Learn more about our approach to pursuing building certifications and view a list of GWLRA's awards.

GWL Realty Advisors
GWL Realty Advisors Inc. is a leading North American real estate investment advisor providing comprehensive asset management, property management, development and specialized real estate advisory services to pension funds and institutional clients. GWL Realty Advisors Inc. manages a diverse portfolio of office, industrial, retail and multi-residential assets as well as an active pipeline of new development projects.