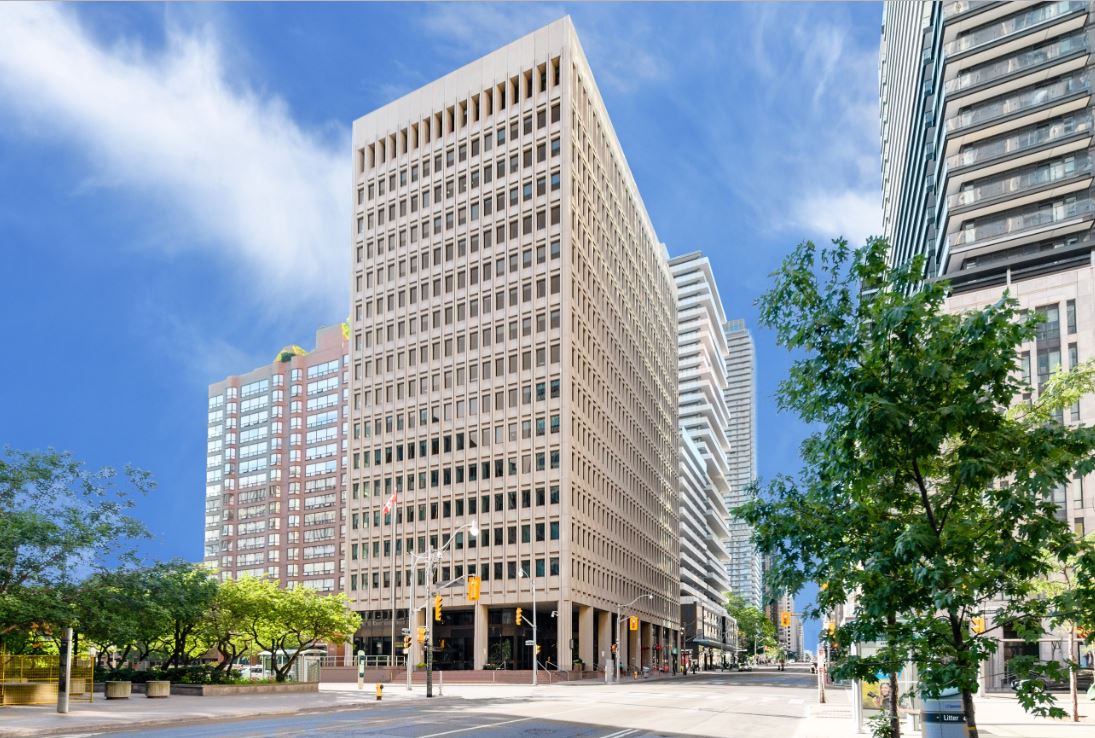 +
GWLRA Recognized with Three Awards at BOMA Canada Gala
October 5, 2023
On September 28th, GWL Realty Advisors (GWLRA) received awards for three buildings at the Building Owners and Managers Association of Canada (BOMA Canada) National Awards Gala.
GWLRA won two TOBY® Awards for Outstanding Building of the Year. 56 Wellesley Street West won in the Corporate Facility category and 155 University Avenue won in the 100,000 to 249,999 square feet category. Both buildings are located in downtown Toronto.
"The Outstanding Building of the Year (TOBY) Award is the most prestigious and comprehensive program of its kind in the commercial real estate industry, recognizing quality in commercial real estate buildings and rewarding excellence in building management," said Christopher Crozier, Senior Director, Property Management. "The teams at 155 University Avenue and 56 Wellesley Street should be very proud of earning this National recognition. We're looking forward to showcasing these buildings on the world stage in Philadelphia, Pennsylvania in 2024."
GWLRA also picked up a BOMA BEST Award in the Light Industrial category for 7848 Hoskins Street in Delta, British Columbia. This award celebrates the highest scoring property over the past year in each of the BOMA BEST certification asset classes. 7848 Hoskins recently attained BOMA BEST Gold certification, which recognizes properties that excel in the areas of energy and water management, waste reduction, improved indoor environmental quality, and tenant engagement.
Learn more about our approach to pursuing building certifications and view a list of GWLRA's awards.

GWL Realty Advisors
GWL Realty Advisors Inc. is a leading North American real estate investment advisor providing comprehensive asset management, property management, development and specialized real estate advisory services to pension funds and institutional clients. GWL Realty Advisors Inc. manages a diverse portfolio of office, industrial, retail and multi-residential assets as well as an active pipeline of new development projects.