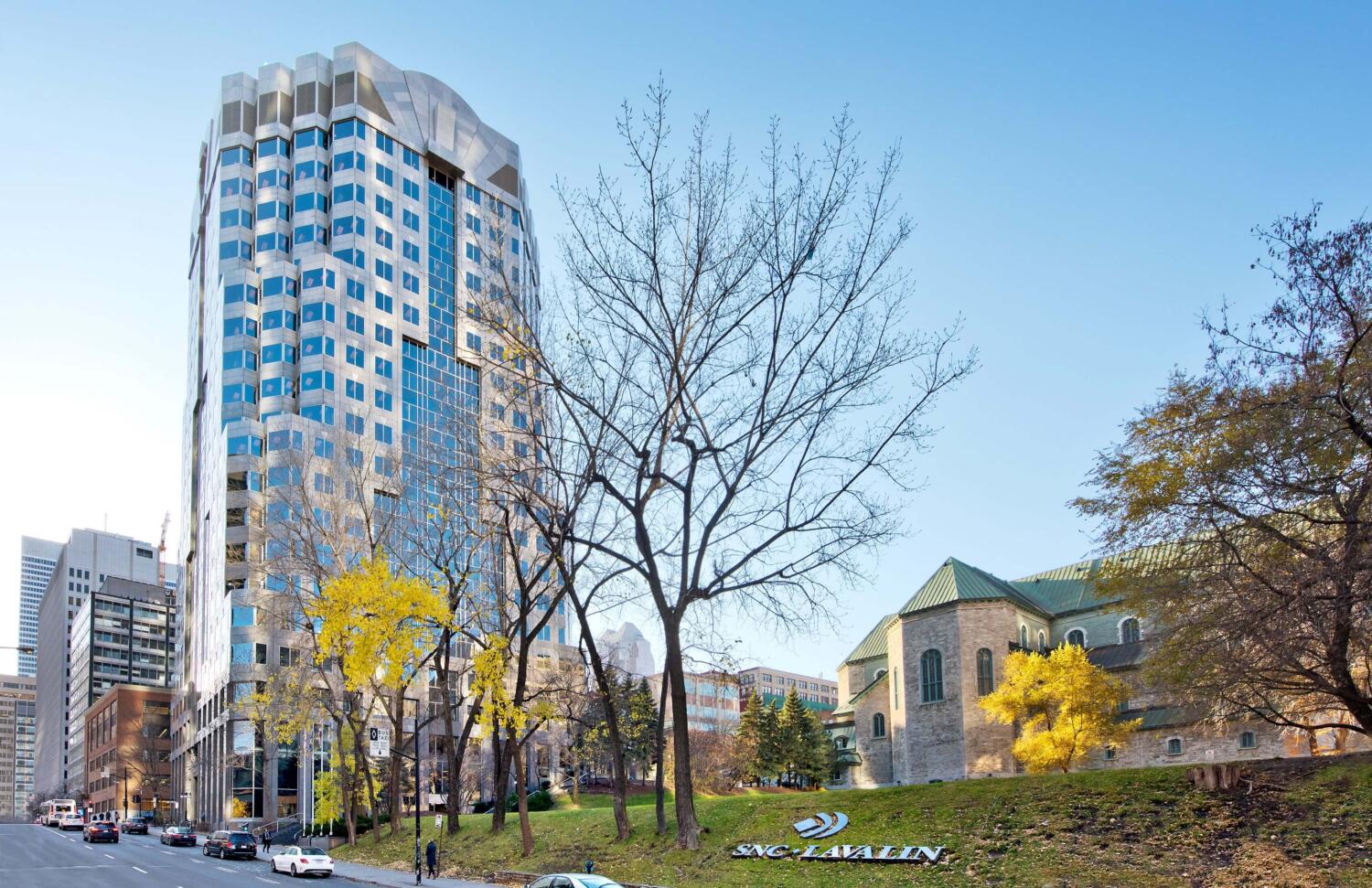 +
GWLRA Wins Three BOMA Quebec Energy Challenge Awards
July 14, 2022
GWL Realty Advisors (GWLRA) was recognized by BOMA Quebec as part of their Building Energy Challenge (BEC), which challenged property managers to reduce their buildings' greenhouse gas emissions by at least 10% between 2018 and 2021.
We won three Greenhouse Gas (GHG) Target Achievement awards at their gala:
Gold - 15-20% Reduction: 1350-1360 René-Lévesque 

Platinum - 20-50% Reduction: 2001 Boulevard Robert-Bourassa 

Platinum - 20-50% Reduction: 455 René-Lévesque 
Receiving these awards is a testament to the effectiveness of our sustainability initiatives. We have 5-year reduction targets (2018-2023) for energy, water, waste, and GHG emissions for our national office portfolio to encourage conservation and operational excellence. We have also recently committed to achieving net-zero GHG emissions by 2050 to support Canada's transition to a low-carbon economy.
Martin Fournier, Vice President, Property Management, Eastern Canada had this to say about our Target Achievement awards:
"GWL Realty Advisors places high priority on reducing greenhouse gas emissions. I am proud of our management teams at these properties for their contribution to preserving the environment, as well as protecting and enhancing the value of our clients' assets."
About the BOMA Quebec Energy Challenge
The goal of the BEC is to make commercial real estate a proactive leader in energy transition in Quebec by encouraging self-regulation of sustainable practices. The challenge, a 4-year competition to reduce energy consumption and GHG emissions in institutional and multi-residential buildings, first launched in May 2018. It is the result of three years of planning by energy experts to create a useful tool for the industry.
Through the challenge, real estate leaders are not only protecting the environment but also the value of their industry's assets within the province. BEC hopes to encourage sustainable practices in the industry for the foreseeable future.
The Future of Sustainability at GWLRA
Moving forward, GWLRA will continue to strive for our 5-year reduction targets and net zero commitment through developing a roadmap to 2050 to reduce emissions. We are also looking to pursue green building certifications across more of our properties, which will help to reduce our assets' environmental footprints.
Additionally, we are working with two sustainable organizations, MicroHabitat and Alvéole, to increase proximity to nature in cities through urban farming and beekeeping at select properties across the country.

GWL Realty Advisors
GWL Realty Advisors Inc. is a leading North American real estate investment advisor providing comprehensive asset management, property management, development and specialized real estate advisory services to pension funds and institutional clients. GWL Realty Advisors Inc. manages a diverse portfolio of office, industrial, retail and multi-residential assets as well as an active pipeline of new development projects.