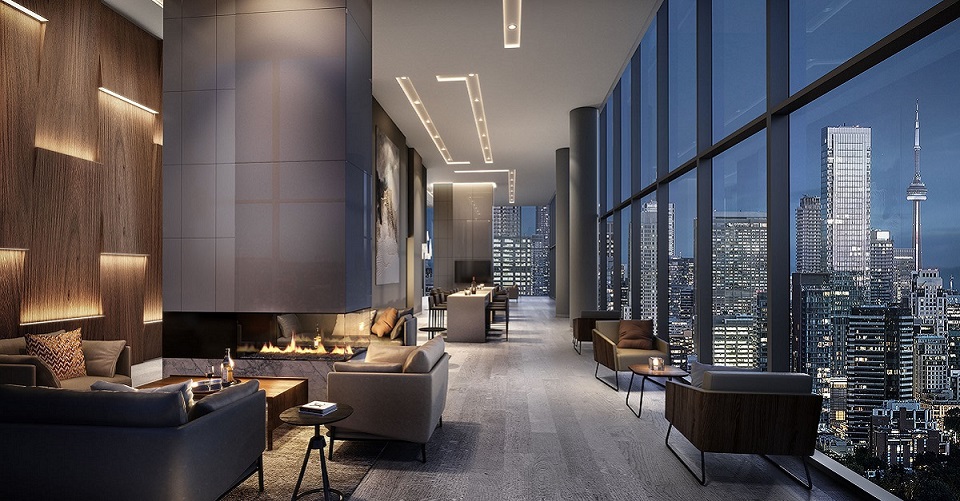 +
The Topping Off of The Livmore Changes the Look of Toronto Skyline
February 13, 2018
On Thursday, February 8, GWL Realty Advisors and PCL Construction came together to host a topping off event on location at The Livmore, our apartment development in downtown Toronto. The teams celebrated the symbolic last bucket of concrete being placed atop the structure. Construction crews will now be working on the interior to complete the building this summer.
The topping off event recognized the hard work that went into getting the project to this stage. We thank PCL for their dedication and care. John Bannock, Director Development, had this to say about the project:
"The Livmore topping off, while always a significant achievement of any high-rise development, is especially poignant here given the challenges of the weather this fall and winter. It is a testimony to the dedication and just plain hard work of the entire team working on the project."
Standing at 43-storeys tall, The Livmore will change the look of the skyline from the city centre. From the roof, you can see the CN Tower, City Hall, and stunning views of the city and the water. Todd Spencer, Senior Director, National Operations remarked:
"The Livmore topping off represents an important milestone for us. It means we are that much closer to introducing refined rental living to the people of Toronto, the likes of which have never been seen before. The extraordinary location, the ease of leasing, and the world class amenities all combine to give residents the freedom to do more of what they love. We can't wait to open the building this summer."
Upon completion, The Livmore will feature Studio, 1 Bedroom, 2 Bedroom, 3 Bedroom, and 2-Storey Penthouse lofts. The building will also include a two-storey sky lounge, an outdoor terrace and dog run, a 3,000 fitness area, and much more. It is also targeting LEED Gold status and will feature "greenscaping" on portions of the roof.
Leasing will begin in the coming weeks and first occupancy will be in the summer.

GWL Realty Advisors
GWL Realty Advisors Inc. is a leading North American real estate investment advisor providing comprehensive asset management, property management, development and specialized real estate advisory services to pension funds and institutional clients. GWL Realty Advisors Inc. manages a diverse portfolio of office, industrial, retail and multi-residential assets as well as an active pipeline of new development projects.