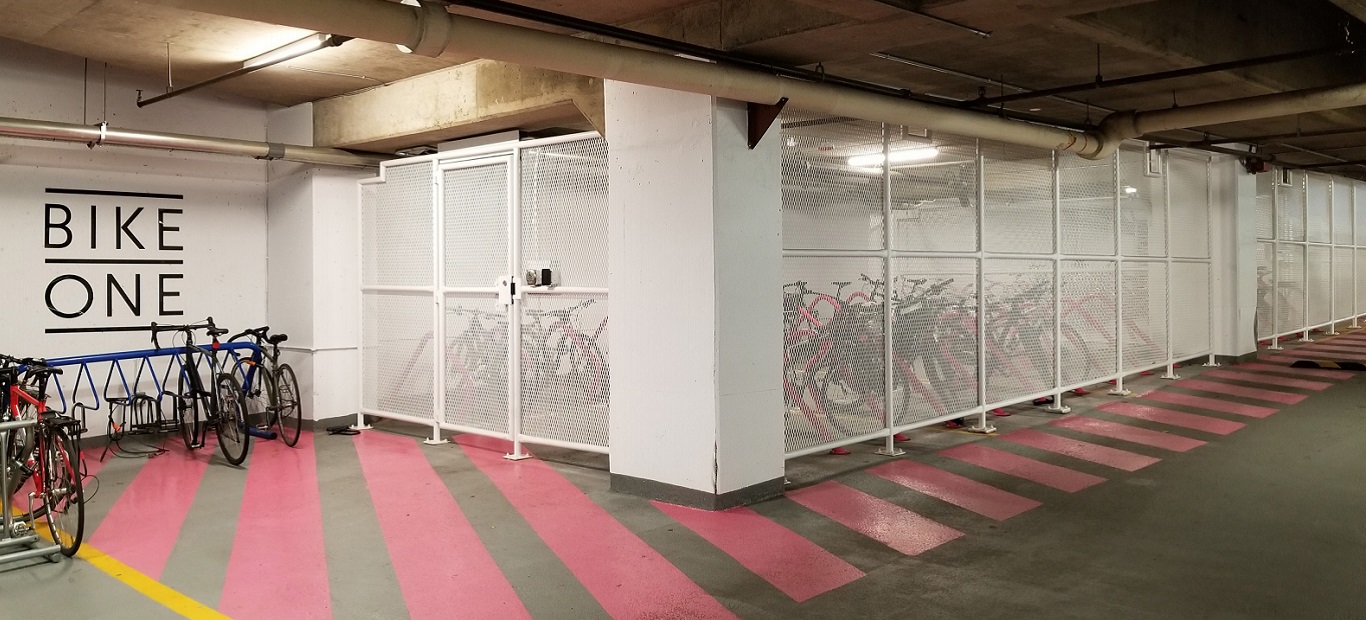 +
Vancouver office workers want new office designs to focus on flexible commute options and exceptional workplace experiences: Study
September 24, 2019
Toronto, September ­­24, 2019 – Vancouver office workers increasingly place high value on workplace amenities that influence healthy and eco-friendly choices, according to a recent tenant satisfaction study commissioned by GWL Realty Advisors (GWLRA).
The survey, conducted by Leger, examined office design and building amenity preferences along with the commuting methods of 573 office workers at three Vancouver GWLRA-managed office buildings. Nationally, the survey canvassed the views of 3,701 office employees in six metropolitan regions. The study is undertaken every three years to provide the strategic foresight needed to meet the evolving needs and priorities of tenants.
"With Generation X steadily taking over corporate and organizational leadership, our study's findings reflect a generational shift towards prioritizing great workplace experiences," says Wendy Waters, Vice President of Research Services and Strategy, GWLRA. "Decision makers increasingly see workplace quality of life as integral to attracting and retaining top talent. Today's office space mindset means a building's location and amenities are now considered along side, or even ahead of, cost per square foot. The findings will guide GWLRA's capital investments in building design."
Biking and walking to work on the rise
The study's findings reflect steadily accelerating demand for quality urban living and infrastructure to enable active commuting, particularly among the city's younger office workers (aged 18 to 34).
The research finds 18 per cent of Vancouver office workers now most often cycle or walk to work. Three in 10 respondents who do not currently cycle say they would be more likely to bike to work if they had access to end-of-trip facilities, such as personal lockers, secure bicycle storage and showers. As well, 12 per cent indicated they would be more likely to cycle to work if the city's bike commuting routes were improved.
"Sophisticated end-of-trip facilities designed to provide sustainable commuting choices are rapidly gaining popularity," says Waters. "The rise of active commuting is great news because the ever-increasing number of office workers who chose to bike, walk or jog to work will, over time, help lessen traffic congestion in downtown Vancouver."
The survey also calculated the average commute time for Vancouver office workers surveyed to be 38.9 minutes. This compares to an average commute time of 48.7 minutes in downtown Toronto.
More than half of Vancouver respondents (57 per cent) say they most often commute using public transit, while 20 per cent usually drive to work. Strikingly, among Vancouver office workers aged 18 to 34, only eight per cent most often commute using a personal vehicle.
Top office amenity preferences
Vancouver office workers were asked to rank the importance of building amenities not currently available to them in their building. Their top four choices reflect the value placed on quality workplace experiences:
29 per cent want a sit-down restaurant or café (among those aged 18 to 34 this preference rises to 33 per cent);
28 per cent indicated they would like access to a convenience store;
22 per cent say they would like an outdoor seating area; and
21 per cent would like a lounge where employees can mingle and socialize (among those aged 18 to 34 preference for this amenity rises to 29 per cent).
Building design examples illustrating how GWLRA is addressing changing tenant needs and preferences include GWLRA's Robson Court building at 840 Howe Street and the company's upcoming Vancouver Centre II development scheduled for completion in 2021.
The 840 Howe building recently underwent a significant upgrade, adding 72 bike parking spaces, along with 10 premium lockers in an executive bike room. All building tenants have free access to shared bicycle parking and shower facilities. The upgraded amenities also feature healthy food options accessible from the main lobby.
When complete, Vancouver Centre II – a 370,000 square foot tower being built where a stand-alone parking garage used to be – will take bicycle parking and fitness options to the next level with approximately 290 bike parking spaces, a portion of which will be premium lockers. Being built to LEED Platinum standards, this new office building will also offer a full-sized fitness centre and an attached outdoor patio space for stretching and yoga. The development will also feature a wide range of healthy eating options and spacious facilities for employee events.
High preference for health-related activities
The survey also probed employee interest in employee events:
55 per cent of Vancouver office workers surveyed expressed interest in participating in a workplace yoga class;
46 per cent say they are interested in attending health and wellness presentations related to nutrition, exercise, alternative health options, mental health and parenting;
37 per cent expressed interest in attending guest speaker presentation about city issues and current events in Vancouver; and
27 per cent indicated their interested in attending guest speaker information-sharing sessions related to navigating technology.
"Winning the battle for talent in downtown Vancouver will ultimately depend on providing superior workplace experiences and this starts with the building itself," says Rob Kavanagh, Vice President, Asset Management, GWLRA.
The 2018 GWLRA Tenant Satisfaction Survey was conducted by Leger via an online questionnaire with decision makers and tenants at 31 GWLRA buildings located in Vancouver, Calgary, Edmonton, Toronto, Montreal and Halifax between September 17 and October 9, 2018.
For more information, contact:
Dave Bennett
Xposure PR
dave@xposurepr.com
905.339.6668

GWL Realty Advisors
GWL Realty Advisors Inc. is a leading North American real estate investment advisor providing comprehensive asset management, property management, development and specialized real estate advisory services to pension funds and institutional clients. GWL Realty Advisors Inc. manages a diverse portfolio of office, industrial, retail and multi-residential assets as well as an active pipeline of new development projects.