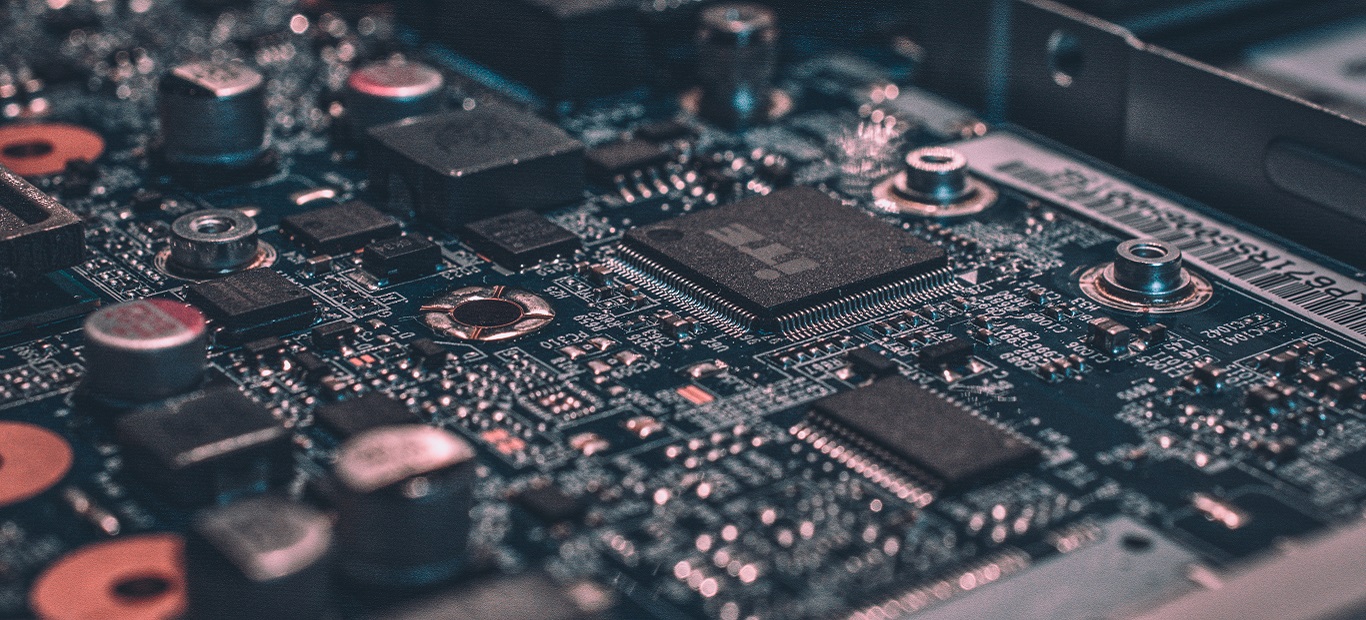 Canada's Technology Sector: Breaking Down the Numbers
May 18, 2017
Whether it is news on a start-up's successful funding round or a firm from Silicon Valley making their foray into Canada, there is no shortage of optimism surrounding Canada's growing technology sector.
But what is the "Technology" sector exactly from an employment perspective? What should real estate investors and owners be focusing on as indicators for space demand?
Unfortunately, there is no standard definition for technology employment in Canada. For instance, using standard North American Industrial Classification (NAICS) codes, Industry Canada's definition of technology includes companies from information, communications and technology (ICT) sectors, but excludes firms from life sciences, architecture and engineering. Policy research group The Brookings Institute conversely, considers all these sectors technology in their analysis.
The difficulty in defining the sector is driven by the fact that the overall economy is increasingly technologically-driven. Uber, while considered by many a technology firm, is technically categorized as a transportation company using NAICS—rightly so, given its primary business of moving goods and people despite its digital underpinnings. Unfortunately, standard employment categories do not always account for organizations where technology is not the core business, but instead part of its overall operating platform. Accordingly, focusing on overall job growth, in addition to industry-specific trends, is important in regional economic analysis.
At GWL Realty Advisors, we track technology employment through the following key NAICS sectors:

Overall, this sector totals an estimated 530,000 employees, or 3.4% of the total Canadian labour force. Note that many, but not all, fall within the NAICS category of Information and Culture (codes starting with '51').
As for employment trends, Figure 2 shows the consolidated employment growth (based on total 12 month net change) of these sectors going back the last 15 years. As the chart shows, since the Global Financial Crisis, technology employment has been growing quite rapidly and particularly towards the end of 2016 into 2017. As for growth drivers, Figure 3 highlights that electronic shopping, software, data processing and hosting, and computer systems design have been the fastest growing. It is important to note that beyond computer systems design, which is the largest sector in our grouping, other fast growing sectors are also the smallest. Electronic shopping is the smallest sector for example with only 16,000 employed. Interestingly, this sector includes online retailer Amazon, which has been growing their office and industrial footprint quite rapidly in Canada.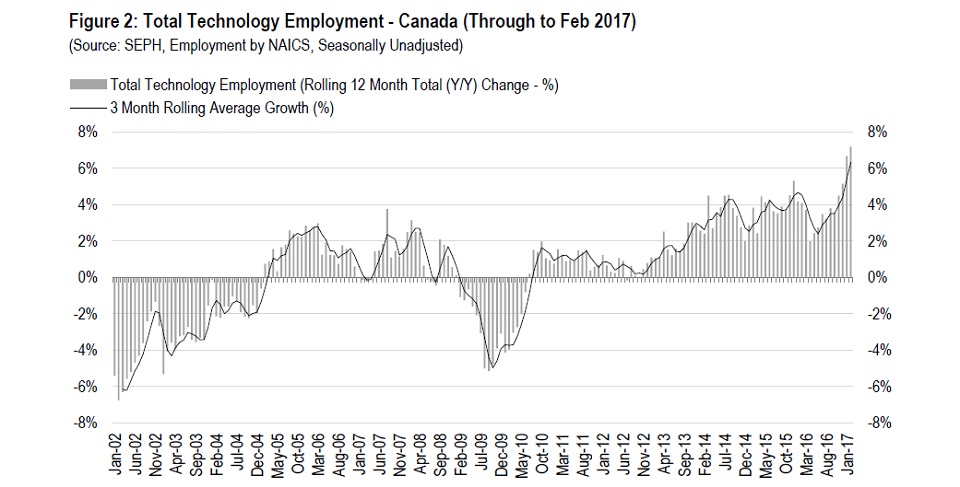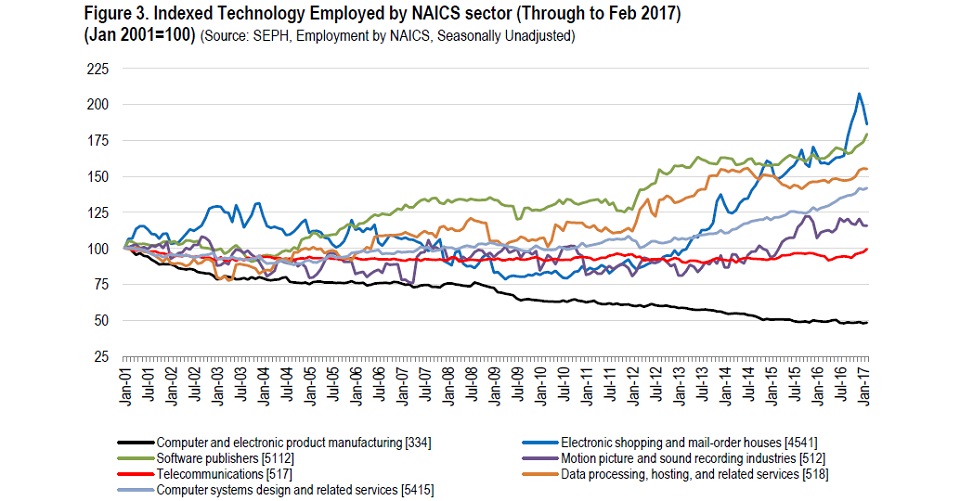 The data also highlights the ongoing rise of the 'digital economy' in Canada, as well as the structural decline of technology-related manufacturing domestically. The fastest growing sectors in the chart are ones focused software and digital technology production, with the slowest being industries focused on physical goods production. This shift has had a dramatic effect on office and industrial demand patterns across Canadian cities. Technology firms for instance are taking a greater share of the office market in urban areas, as well as dictating new office leasing models such as shared offices, incubator hubs and innovation districts. On the industrial front, we continue to see the declining influence of traditional manufacturing on leasing demand nationally.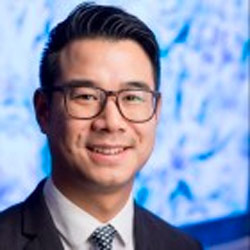 Anthio Yuen
Senior Director, Research Services & Strategy
Based in Vancouver, Anthio brings more than 15 years of experience to GWLRA's Research and Strategy team specializing in property market analysis, applied research and portfolio strategy. He has a Master's in Urban Planning and Development from the University of Toronto.