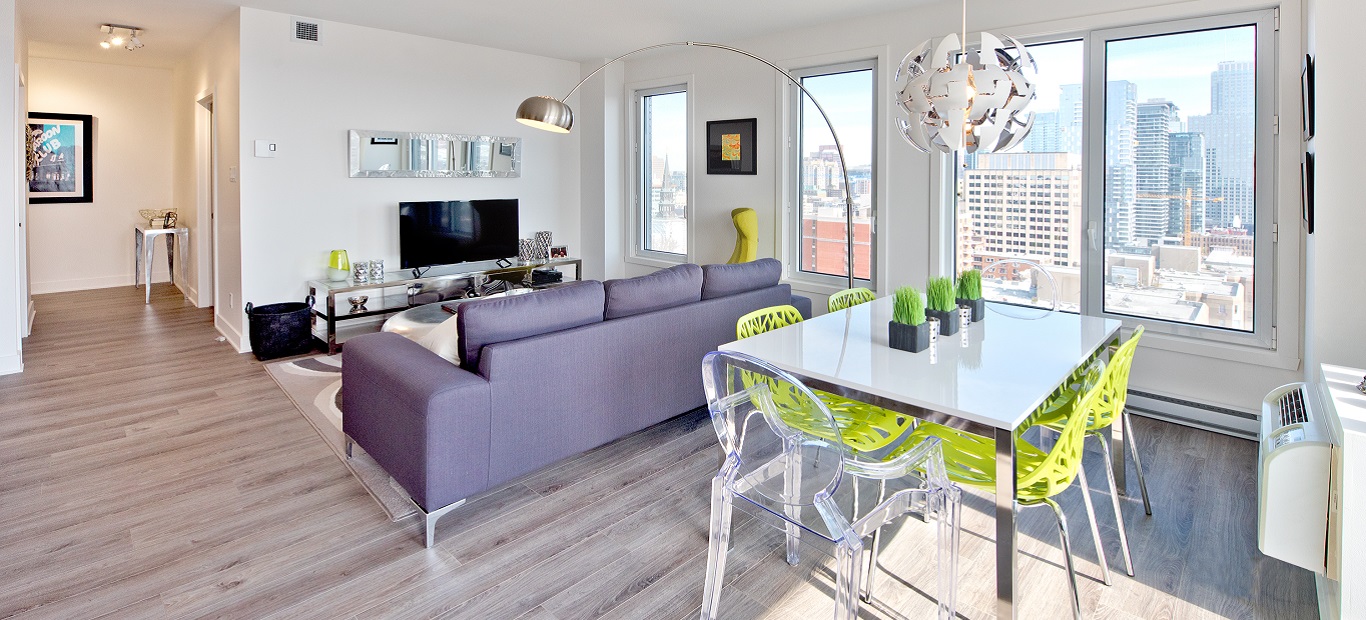 Empty Nesters Seek Hassle Free Living by Renting
October 17, 2017
Across Canada increasing numbers of empty nesters are considering downsizing and renting. At GWLRA, this is generating new considerations as we design new rental home communities and evolve our service offerings across the portfolio of apartment assets under management.
In a recent GWLRA-commissioned survey of 888 home-owning empty nesters over age 55, 59% of those respondents looking to downsize indicated they were open to renting. The majority were over 65.
Motivations for Considering Renting
Based on survey responses, a key motivator seems to be removing stress from their lives. A few findings that illustrate this: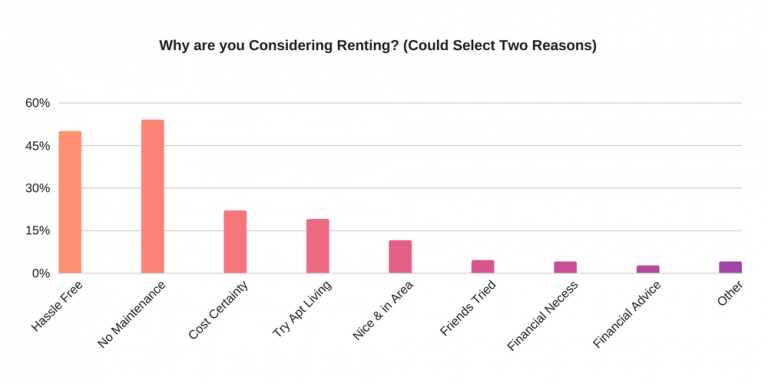 First, owners open to renting opined that having someone else responsible for maintenance as well as a hassle-free lifestyle were key drivers of considering rental.
Second, when asked about "must haves" in selecting a rental home, 68% of those open to considering rental selected the reputation of the property management company. When probed further they wanted assurance that someone would be available on site for minor maintenance issues.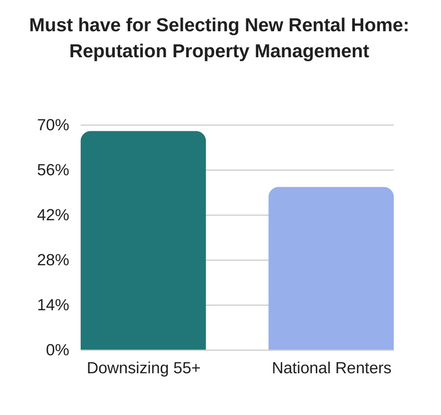 Third, when asked whether they wanted a smaller suite with new kitchen and bath finishes or a larger one with dated finishes, location and costs being equivalent, over 70% of those considering downsizing and renting selected the smaller, new unit. This suggests that a motivating factor for moving on from detached living is also to leave behind a tired home with dated—and likely failing—appliances, floors, and layout.
Other Needs—More than 1 bedroom
This said, downsizers don't seem to want really small units. Many rental buildings as well as investor-owned condo units that are rented out assume that most renters are younger without significant accumulations of "stuff". One bedroom units are common.
For those immediately looking to downsize and potentially rent, over 80% said they needed a unit that was two bedrooms or larger. In addition to needing space for their treasured things, retired couples are also likely used to having separate spaces in a house, and therefore likely want this in their new rental as well; small is okay, as long as there are enough distinct rooms.
As GWLRA looks to help investor clients grow or reposition their multi-residential portfolios to meet future demands, the need for more bedrooms as well as maintaining or evolving service offerings will be important, allowing buildings to attract and retain an even wider variety of tenants from twenty-somethings to retirees.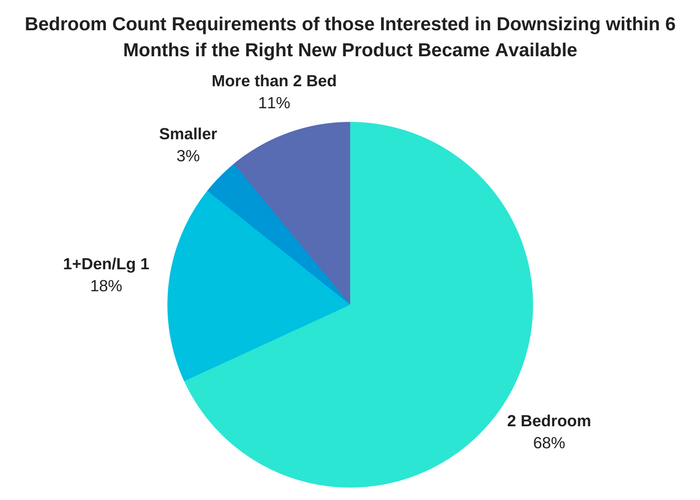 Wendy Waters
Vice President, Research Services & Strategy
Leading the national Research and Strategy team, Wendy's responsibilities include providing economic, demographic and market-trends analysis to support long-term asset acquisition, development and management strategies. Wendy has been working in real estate research since 2002, including over a decade with GWL Realty Advisors. She holds a Ph.D. in comparative-world and economic history from the University of Arizona.