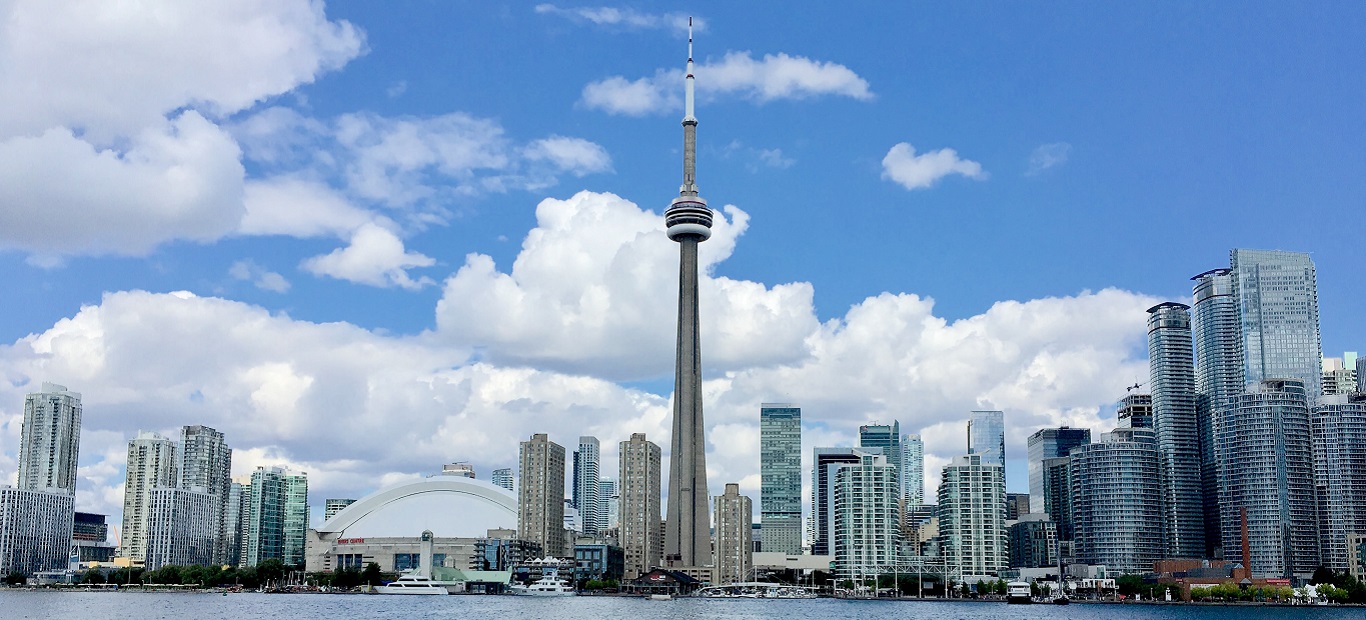 Is Toronto Driving the Strong Employment Growth Numbers Elsewhere in the Golden Horseshoe?
July 10, 2017
Barrie, Hamilton and Kitchener have posted impressive employment growth numbers to date in 2017. Although respectable for a major metro, Toronto's rate of 1.8% appears to be lagging—or is it really?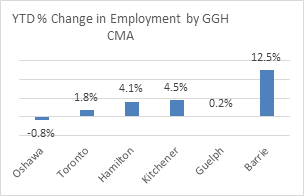 The Labour Force Survey measures employment by where people live. Therefore, a surge in employment in one city could result from people commuting to jobs generated in another region. Given the rapidly-increasing costs of housing in the GTA, it is possible that some people with jobs in Toronto have moved to these other cities. Indeed, with ever-improving Go Train service to these cities along with technology-enabled telecommuting, Barrie, Hamilton or Kitchener-Waterloo are likely attractive—and more affordable–options for many families.
Other real estate data also suggest that this hypothesis could be correct—that jobs generated in Toronto are being recorded in neighbouring metro areas. First, GTA office absorption over the past year was double the 15 year average as was new industrial space demand; this would be consistent with higher job growth numbers than what has been recorded in Toronto alone.
Second, housing data suggests distance commuting. Hamilton experienced a 15% increase in detached home sales and a 26% increase in row home sales in Q1 2017, with median prices rising 27% (compared to Q1 2016). Barrie similarly saw a 26% increase in both sales and prices and although less precise data is available. Kitchener also saw increases in both sales and prices in Q1 2017.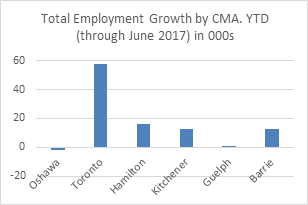 One caveat: it is possible—even likely—that some or many of the jobs generated in these cities are in fact based in those cities. However it is unlikely that Barrie, Hamilton and Kitchener are generating such robust job growth at rates alone. Some must be in nearby Toronto.
This information provides a few key insights for real estate strategy. First, Toronto's economic growth and job generation is stronger than statistics might otherwise suggest. Second, in these "satellite cities" strong job growth may not necessarily equate to increased office or industrial real estate demand (because the jobs are actually in Toronto). Finally, strong job growth statistics may not coincide with increased purpose-built rental demand in all of these satellite cities if the reason for living there is the opportunity to own a ground-oriented home.

Wendy Waters
Vice President, Research Services & Strategy
Leading the national Research and Strategy team, Wendy's responsibilities include providing economic, demographic and market-trends analysis to support long-term asset acquisition, development and management strategies. Wendy has been working in real estate research since 2002, including over a decade with GWL Realty Advisors. She holds a Ph.D. in comparative-world and economic history from the University of Arizona.