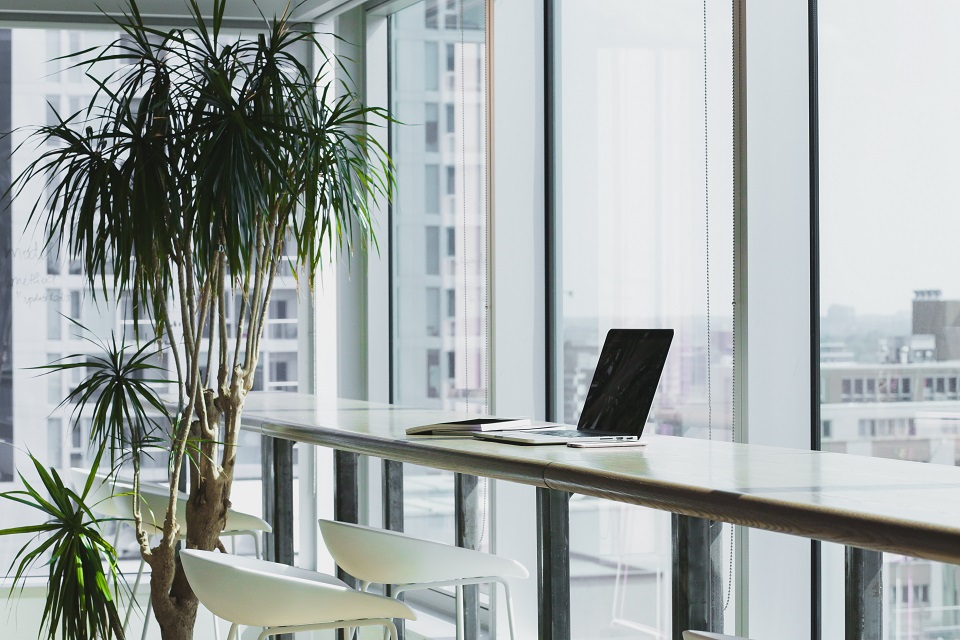 Office Space 2.0: The Next Generation Takes Over
February 26, 2019
Steadily throughout Canada's major cities, the baby boomers have relinquished corporate and organizational leadership to new generations, especially Generation X, born between 1965 and 1980 making them 39-54 today.
Younger Leaders Prioritize Location
GWL Realty Advisors measured these differences as part of its Tenant Satisfaction Survey, completed in October 2018. In this survey 3,700 office employees answered questions about their experience in GWLRA buildings as well as their corporate philosophies about office space, preferred desk layouts, amenities, location considerations and service levels. Within this group, 311 "Decision Makers" who decided or co-determined corporate office space policy took the survey and answered separate questions.
Generation X Prioritizes Location Over Cost Considerations
For those with a corporate or organizational office space policy, 39% of Generation X decision makers said that locational considerations were their top priority, versus 22% from those decision makers 55 and over. This was higher than cost considerations, which were 37% for Generation X. By contrast, 55% of Boomers had costs as their most important consideration.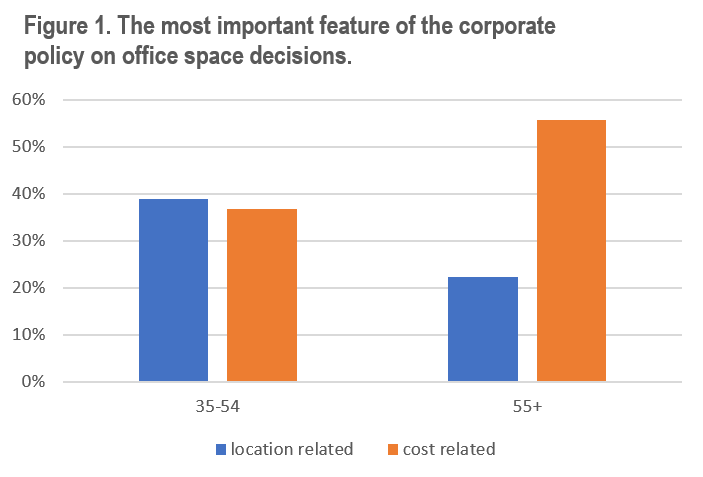 In this question, respondents were asked to rank different features. These included: staying within a cost range, balancing price and quality, transit-oriented location, downtown location, location near our workforce, building quality considerations, amenities, IT infrastructure.
We should note that most decision makers consider multiple factors in decision making, however we requested a ranking. Our survey results show a definite shift toward considering the full value a building offers, including location and amenities along side of, or ahead of, cost per square foot, in the next generation of office space decision makers.
It is also noteworthy that Generation X leaders were more concerned about their office location relative to where employees live in comparison to the Boomer leaders.
This GWLRA Research is consistent with recent work done by JLL in Chicago, that noticed among companies making moves from the suburbs to downtown the majority happened shortly after new, Generation X, leaders took the reins of these firms.*
GWLRA surveys its office tenants periodically to provide better customer service. This work also helps to inform capital spending priorities at the property level, and investment strategy generally.
*Jones Lang LaSalle, Headquarters moves & generational shifts, 2017.

GWL Realty Advisors
GWL Realty Advisors Inc. is a leading North American real estate investment advisor providing comprehensive asset management, property management, development and specialized real estate advisory services to pension funds and institutional clients. GWL Realty Advisors Inc. manages a diverse portfolio of office, industrial, retail and multi-residential assets as well as an active pipeline of new development projects.