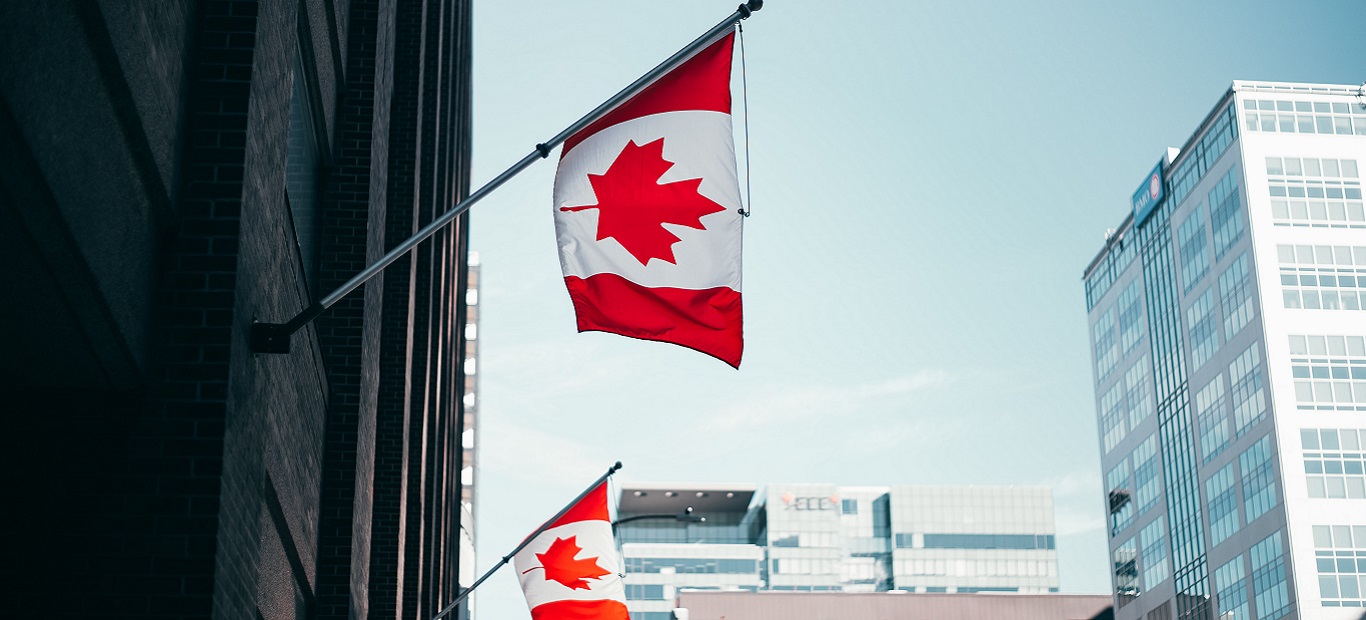 Public Sector Employment Surge in the Ottawa Region
March 24, 2017
Looking at recent job trends, the Ottawa region may be at a transition point following relatively subdued job growth the last several years. Ottawa's public administration sector, which makes up one fifth of regional employment (and is the largest concentration of public sector employment nationally), felt the effects of fiscal restraint at the Federal level between 2012 and 2015. The region's base of public administration workers, after reaching 158,000 in 2012, declined to a low of 144,000 in 2015 and reflected attrition through retirements and hiring pullbacks.
With the 2017 Federal Budget officially released this week, new and committed spending announcements are expected to generate job growth within Ottawa's public administration sector. Public administration job growth in Ottawa has been on a 12-month positive trend and reflective of the renewed commitment to hiring and spending by the Federal Government. According to Labour Force Survey estimates, the region added an estimated 8,000 new workers year over year in February of 2017. Current employment (based on a 12 month average), stands at 152,000 and the highest since August of 2013.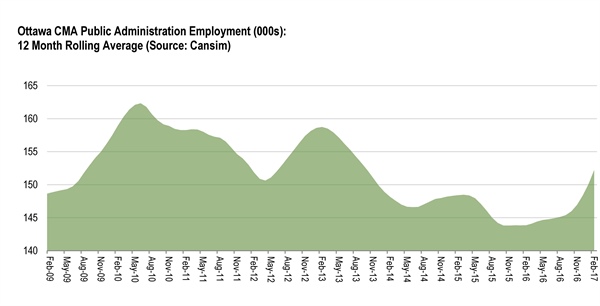 As for regional office market impacts, Public Services and Procurement Canada (PSPC) announced the next step in their Workplace 2.0 Federal office modernization program. Within the Ottawa Region, the Federal Government plans to shrink its office footprint by 10-15% while also ensuring 80% of its workforce locations are within 600m of a rapid transit station by 2021 (this includes both urban and suburban areas). With approximately 40% of the Ottawa office inventory leased by the Federal Government, strong employment growth will be offset somewhat by ongoing efforts to make their footprint more efficient. Their focus on transit accessibility however, will stand to benefit certain nodes or clusters within the Ottawa region.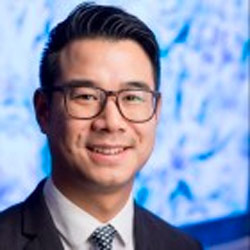 Anthio Yuen
Senior Director, Research Services & Strategy
Based in Vancouver, Anthio brings more than 15 years of experience to GWLRA's Research and Strategy team specializing in property market analysis, applied research and portfolio strategy. He has a Master's in Urban Planning and Development from the University of Toronto.