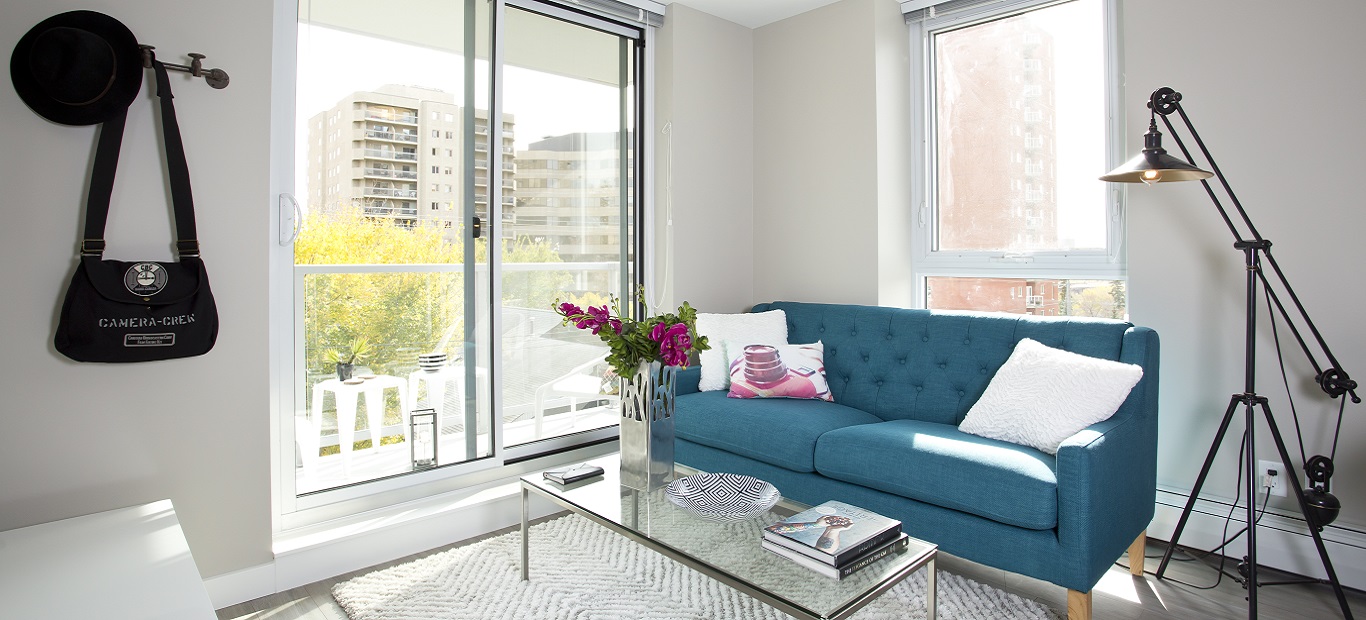 Rise in Single Occupant Households – What does it mean for rental housing?
August 3, 2017
The number of single occupant households in Canada is rising. That's one observation from the 2016 Canadian Census data release on August 2, 2017.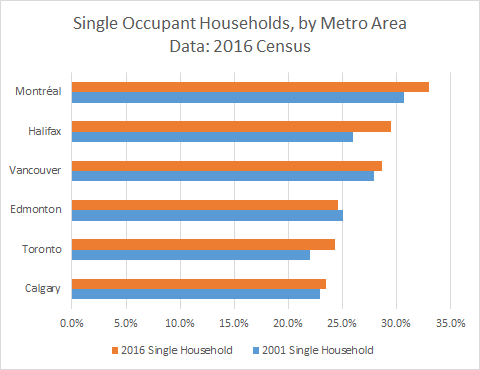 GWL Realty Advisors tracks changing household demographics in order to align our rental apartment and to a lesser extent retail real estate holdings with these structural societal fundamentals.
A higher percentage of single occupant households is helping drive the shift to apartment living, whether in condominiums or purpose-built rental. In theory, this demographic shift could also support a higher demand for one bedroom rental apartments versus two or more bedrooms. However, this is not necessarily the case.
The age and income of occupants influences the demand for different sized units. Although we may hear "single" and think "young" and under 30 years old, in fact many single occupants are over age 55 (still "young and heart" maybe, but not young chronologically). Indeed, according to custom 2011 Census Data that GWLRA uses to better understand renters, 42% of single occupant households who rent in the Toronto area, are over age 55. (Equivalent 2016 data is not yet available.)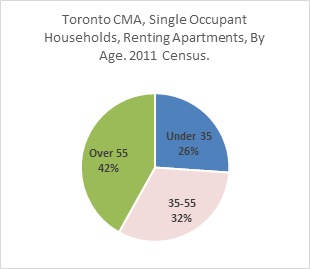 Further analysis from the 2011 census also revealed that for Toronto area renters over age 35, the higher the income the higher the average number of bedrooms in their rental home. This suggests that the majority of single renters would prefer a two bedroom unit (or larger), if they could afford it. A further implication of retiree-aged single renters may be the amenities and service offerings required.
Therefore, when considering rental apartment strategies that target the rise in single occupant households, it is necessary to also consider age and income in determining the implications for apartment investment and development strategy.

Wendy Waters
Vice President, Research Services & Strategy
Leading the national Research and Strategy team, Wendy's responsibilities include providing economic, demographic and market-trends analysis to support long-term asset acquisition, development and management strategies. Wendy has been working in real estate research since 2002, including over a decade with GWL Realty Advisors. She holds a Ph.D. in comparative-world and economic history from the University of Arizona.