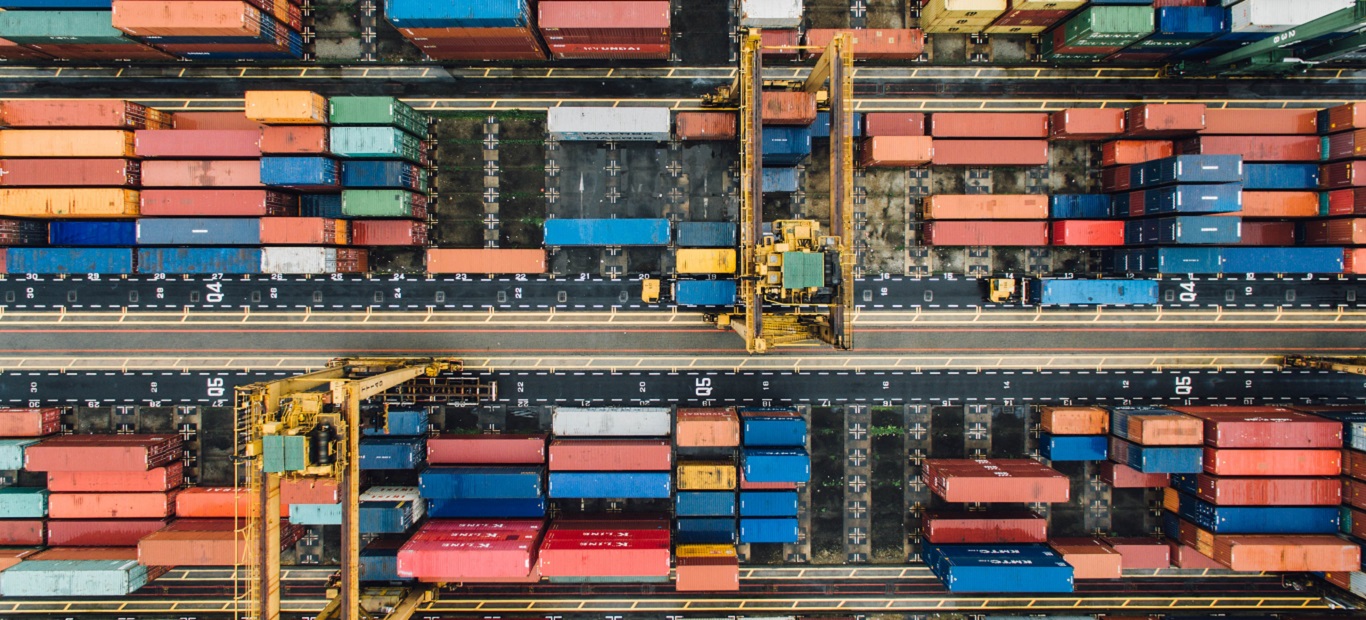 Trump Talks Trade – Real Estate Implications and what GWLRA is Monitoring
January 23, 2017
Donald Trump's ascendancy to The White House has generated uncertainty when it comes to trade. Re-opening NAFTA (or potentially cancelling it), a border tax, as well as tax changes surrounding US corporations' imports and exports are also under consideration with implications for the economies of Canada's provinces and cities. The outcome will influence real estate demand from both a tenant and investor perspective.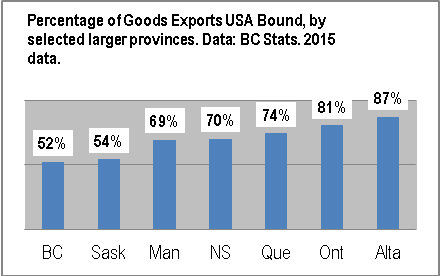 Looking at goods exports, the provinces with the greatest US exposure are Alberta and Ontario. GWLRA Research is monitoring energy and pipeline policy announcements coming from the new Trump administration. Additionally, any policy changes connected to the cross-border trade in automobiles, larger machinery, and the parts sector will impact the economies of Ontario and Quebec.
Alberta, Ontario and Quebec also send considerable volumes of agricultural goods and food to the US. Campaign discussion of agricultural trade policy was limited. However, these products will likely become part of whatever broader NAFTA and Canada-US trade policies prevail. This could be largely status quo, or involve new tariffs and restrictions—either way, something to monitor.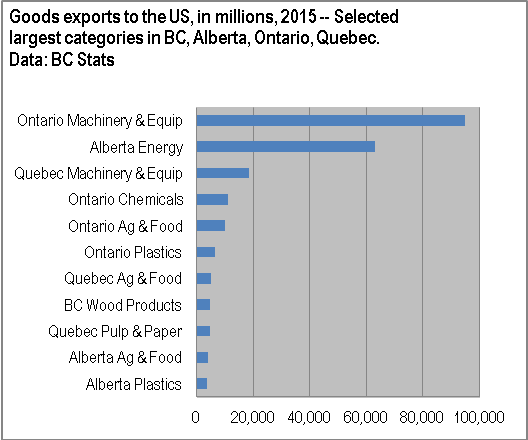 The long-standing disputes around BC's softwood lumber exports to the US will likely return to the headlines. Although a smaller percentage of Canadian trade, this is BC's single largest export product. New tariffs will hurt BC's economy. As most forestry activity happens in secondary cities around the province, will feel the impacts of reduced demand more strongly than Vancouver.
Canadian exports of services to the US have become an important driver of office demand as well as job growth. Although data is more limited on the growing export of knowledge-based services—everything from banking activities to engineering consulting to computer software and mobile app development—GWLRA monitors this sector in other ways. Right now, it is unclear whether Trump Administration policies will encourage or restrict this cross-border services trade. Either way, there will be implications for office markets, particularly in Vancouver, Toronto and Montreal.

Wendy Waters
Vice President, Research Services & Strategy
Leading the national Research and Strategy team, Wendy's responsibilities include providing economic, demographic and market-trends analysis to support long-term asset acquisition, development and management strategies. Wendy has been working in real estate research since 2002, including over a decade with GWL Realty Advisors. She holds a Ph.D. in comparative-world and economic history from the University of Arizona.