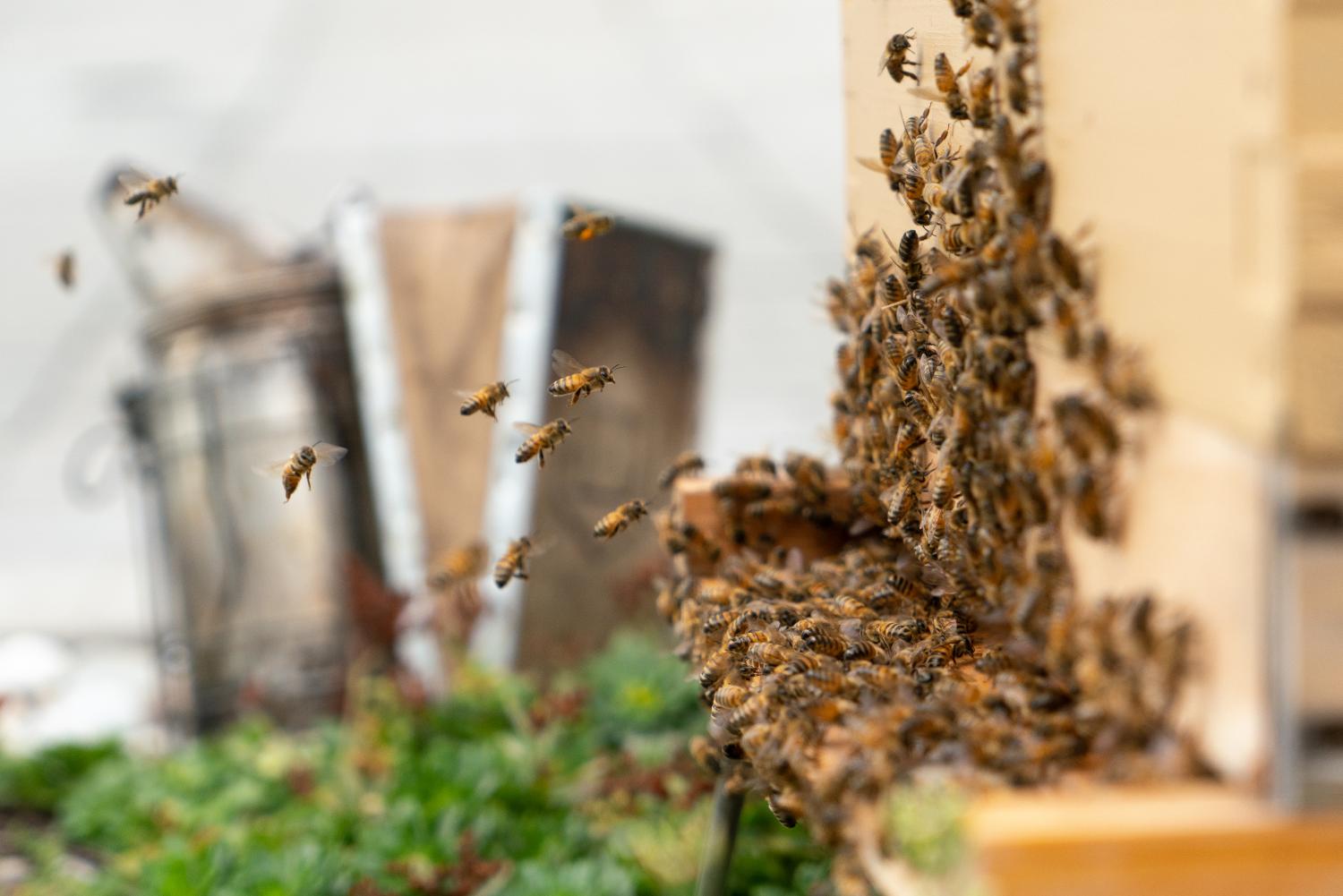 +
Promoting Sustainability with Urban Beekeeping
August 17, 2022
As a sustainability leader in the real estate industry, GWLRA looks to minimize our environmental footprint while creating vibrant and resilient communities. Through responsible property management, investing and partnerships, we constantly work to decrease our greenhouse gas (GHG) emissions, waste generation, and water and energy consumption. We also take on activities to engage our tenants and residents about local sustainability issues.
In 2018 we began our partnership with Alvéole, a turnkey beekeeping company based in Montreal. By leveraging underutilized rooftop areas, beehives benefit local biodiversity and ecological stability, raise awareness of sustainability issues, and enhance tenant and employee engagement. The increase of pollinators from rooftop hives also contributes to establishing and maintaining sustainable local food systems, which is amplified by our urban farming partnership with MicroHabitat.
We are currently in our fourth year of partnership with Alvéole, and thus far GWLRA has a total of 54 honeybee hives on our rooftops across the country. The hives are home to 2.7 million honeybees who are responsible for pollinating over 130 types of fruits and vegetables. By the end of 2022, we expect to receive 5,400 jars of honey locally sourced from our rooftops' hives.
GWLRA's beehive locations were initiated across our Toronto and Montreal offices. We have since expanded to Vancouver, Calgary, Halifax, and Ottawa. In addition to geographical expansion, we have booked 139 educational workshops for our employees and tenants that discuss sustainability with a hands-on approach. Previous workshops have been utilized to engage staff and networks across the country.
We look forward to further growing our impact through turnkey hive installation, increasing awareness about sustainability, and providing interactive beekeeping experiences.

GWL Realty Advisors
GWL Realty Advisors Inc. is a leading North American real estate investment advisor providing comprehensive asset management, property management, development and specialized real estate advisory services to pension funds and institutional clients. GWL Realty Advisors Inc. manages a diverse portfolio of office, industrial, retail and multi-residential assets as well as an active pipeline of new development projects.