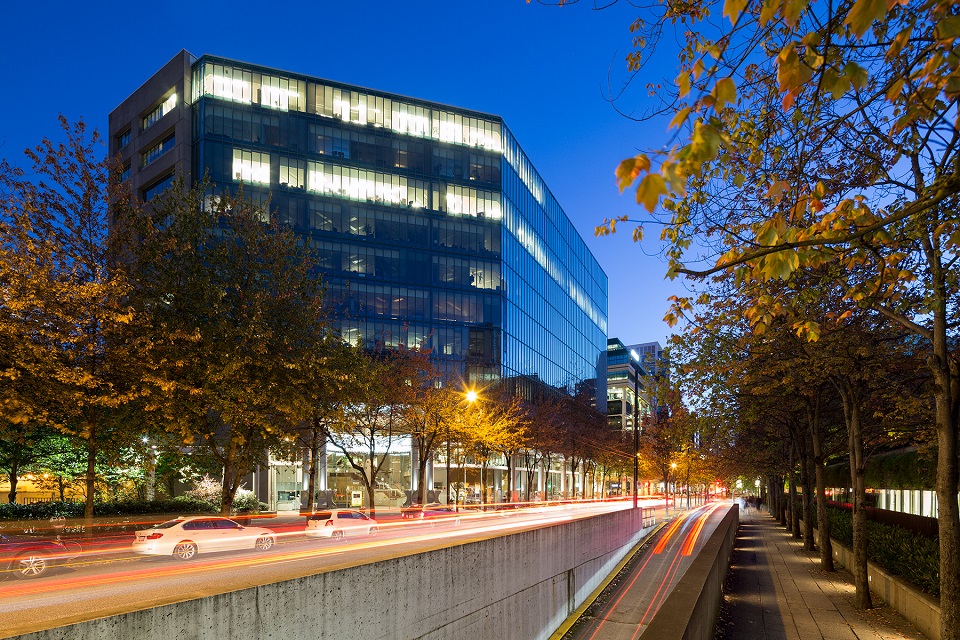 Robson Court Among First in Canada to Receive ENERGY STAR® Certification
May 29, 2018
On Monday, May 28th, 840 Howe Street in Vancouver, BC was recognized by Natural Resources Canada with an ENERGY STAR® certification. This certification for commercial and institutional buildings is new to Canada, and GWL Realty Advisors is proud to be among the first to have a building ENERGY STAR certified.
GWL Realty Advisors is committed to the management of efficient, healthy and safe buildings. As stewards of our clients' assets, we believe a commitment to environmental sustainability is fundamental to operating high-performing, resource-efficient and low-impact buildings. Doing so, grows the value of our clients' assets, while reducing our operating costs, maintaining occupant comfort, and preserving the environment.
The Property Manager of Robson Court had this to say about the building's recent achievement:
"This certification recognizes that Robson Court operates with top-of-class energy efficiency (top 25% compared to similar buildings), while maintaining a healthy indoor environmental quality. This achievement shows that the building's operations team continues to focus their efforts on ensuring the building operates at the highest level of performance. On top of this recent achievement, this building also boasts BOMA BEST® Platinum and LEED® Gold certifications."

– Randy Felty, Senior Property Manager
To learn more about ENERGY STAR certification for commercial and institutional buildings, click here. To learn more about GWL Realty Advisors' commitment to sustainability, click here.

GWL Realty Advisors
GWL Realty Advisors Inc. is a leading North American real estate investment advisor providing comprehensive asset management, property management, development and specialized real estate advisory services to pension funds and institutional clients. GWL Realty Advisors Inc. manages a diverse portfolio of office, industrial, retail and multi-residential assets as well as an active pipeline of new development projects. In the United States, the Company provides real estate advisory services through its wholly owned subsidiary, EverWest Real Estate Investors, headquartered in Denver, Colorado.