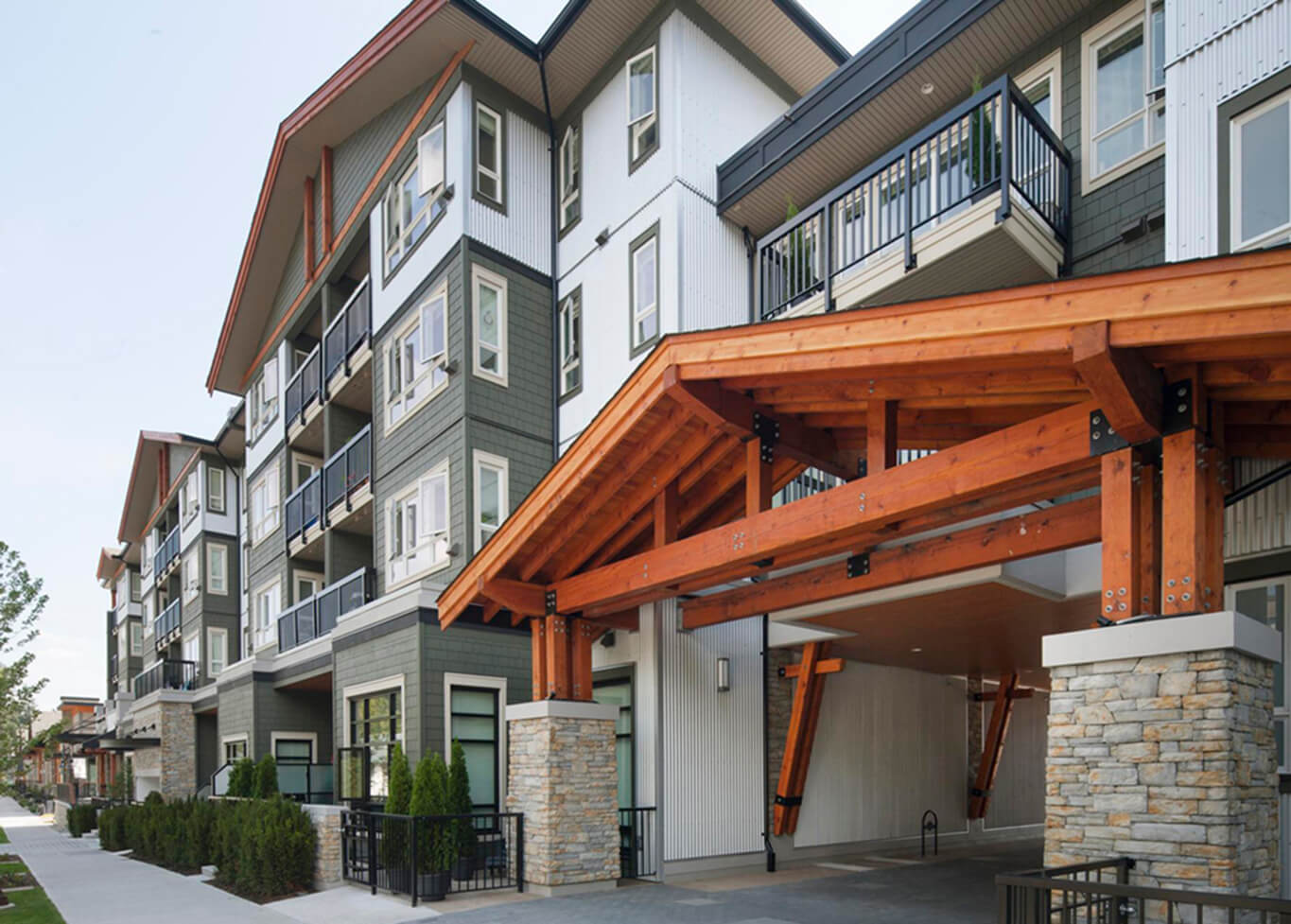 Northwoods Village
Location: North Vancouver, British Columbia
Asset class: Mixed-use
Project size: 320,000 sq. ft. developed in four phases across six buildings; 80-unit residential building
The challenge
In 2003, GWL Realty Advisors acquired 24 acres of industrial land on behalf of a client for the development of a multi-phase business park. In addition to formulating the initial development plan, we sought opportunities to enhance the value beyond the original underwriting.
The opportunity
While developing Northwoods Business Park, GWL Realty Advisors identified a lack of new housing and retail amenities in the immediate vicinity to meet the demographics of the changing area. This evolving environment created the opportunity to re-envision the remaining undeveloped quadrant at Northwoods Business Park to allow for higher and better uses.
The approach
Following substantial market research and reviewing the investment objectives of the project, the company worked with the municipal government to achieve the objectives of intensifying the land uses. An active community engagement process was also implemented.
The result
GWL Realty Advisors was successful in amending the community plan to include retail and residential uses and an increase in development density. Northwoods Village comprises a shopping centre integrated with an 80-unit apartment rental building. The pedestrian-oriented village, anchored by a community grocer, lifestyle businesses and other services, functions as a community gathering place and supports significant intensification and redevelopment of the surrounding residential neighbourhood.
The benefits
An immediate increase in land value upon rezoning.
Diversification of asset classes within the client's portfolio, including multi-residential rental, a highly sought-after but difficult asset to develop or acquire in BC.
Significantly increased cash flow, and more than three times the created value relative to the original development plan from the time of acquisition.
Provided a substantial amenity set to commercial tenants and their employees at Northwoods Business Park, enhancing its appeal, marketability and, ultimately, value.